The lively season of summer offers plenty of chances to discover fun side hustles and earn some extra money. Finding a summer side hustle may be a fun and gratifying way to increase your income, whether you're a student on break or just a 9 to 5 worker looking for some extra money. We'll therefore get right into the greatest summer side business in this post and learn how they might help you make the most of the warm weather.
Summer Side Hustle
Everyone wants to make an extra dollar right? Earning more could be the means to spend more or invest for the future.
Festival Photographer/Videographer in the Summer
The abundance of music festivals and outdoor activities starts to appear as soon as summer does.
Being a festival photographer/videographer allows you to record the energetic ambiance, the unforgettable performances, and of course, the happy moments that guests encounter.
To get started, you'd need to make an investment in some high-quality camera gear and hone your photography techniques to be able to catch each event's best moments.
You would need to market your services to event planners and demonstrate your talent on social media channels in order to draw clients and land employment as a festival photographer/videographer. Make sure to utilize it to develop a great portfolio to show off your talent in addition to earning some extra money by producing outstanding photographs that capture the spirit of the festivals.
Manager of a juice or smoothie bar
People will start to crave cool drinks as the weather rises. Running a juice or smoothie bar might be a fun summer side business.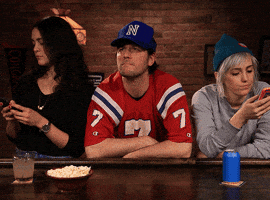 There is no disputing that a good smoothie can draw a crowd, whether you want to work at your neighborhood smoothie shop or open up your own mobile juice bar in a busy area.
Beaches, parks, outdoor gatherings, and your neighborhood farmers market are all excellent places to increase your revenues. You may encourage clients to taste every flavor you provide by highlighting the usage of fresh, in-season fruits and ingredients. Additionally, to broaden your reach, you can promote your company via social media, local advertising, and partnerships with wellness organizations.
Market ice cream
Ice cream is, undoubtedly, the summertime staple delight and the most effective way to beat the heat. So why not create an ice cream stand and engage in one of the best summertime side businesses around?
All it takes to draw people is a fun-looking ice cream cart that is stuffed to the gills with ice cream, and you may search popular sites like parks, beaches, and community events for these opportunities.
To generate buzz, you might also come up with a unique menu, incorporate a humorous gimmick into the operation, or even promote it as a temporary stand on social media. In order to serve a sizable and varied customer base, make sure that you have a wide selection of options, from vegan to lactose-free. When it is over a hundred degrees outdoors, no one can resist an icy cold summer delight, whether it is sold by the scoop or by the pop.
If you truly want to make passive income through your ice cream business, you can also start a vending machine business selling ice cream.
Instructor of Water Sports
A fun summer side job for people who enjoy the water and are skilled in activities like surfing, paddle boarding, or kayaking is working as a watersports instructor. All you need to do to share your knowledge and enthusiasm for watersports with others is to promote your services at beaches, waterfronts, and through regional tourism bureaus.
Naturally, you must receive the relevant certificates or licenses before teaching watersports, but once you have, you can create lesson plans that accommodate different ability levels and give your students a great experience. This summertime side gig can bring in a lot of potential customers by putting an emphasis on providing personalized training, creating a friendly environment, and stressing water safety.
Camp Counselor
Last but not least, summer camps offer wonderful chances for anyone looking for a summer side gig. By working as a summer camp counselor, you may inspire and guide young people while making some additional money. Once you have obtained all the required certifications, such as CPR and First Aid, you can begin working as a camp counselor and leading young people on exciting summer adventures.
Finding local summer camps and applying there is the best method to get a job as a camp counselor. If you're feeling adventurous, you could also develop your own specialty camp that focuses on activities like arts and crafts, sports, or other outdoor adventures. In either case, if you have a reputation for offering campers special experiences, it may be easier for you to attract new customers and referrals, which will keep you busy over the summer.
Are You Prepared To Earn Cash This Summer?
These summertime side jobs provide distinctive experiences and the chance to make money during the warm weather, whether you're selling smoothies or instructing others how to surf.
If you use some straightforward marketing techniques and provide outstanding customer service, you can even increase the profitability of your summertime side gigs. So why are you still waiting?