Are you looking to connect with a specific Amazon seller? Whether you want to collaborate with a trusted seller or explore their product offerings, finding an Amazon seller can sometimes be a challenging task. In this article, we will provide you with a step-by-step guide on how to find an Amazon seller using various methods and tools available on the platform. Let's dive in and discover the best ways to locate the seller you're looking for.
The Importance of Finding an Amazon Seller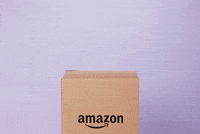 When it comes to purchasing products on Amazon, it's essential to identify and connect with reputable sellers. Finding the right seller ensures you receive quality products, excellent customer service, and a seamless shopping experience.
If you're an entrepreneur looking to collaborate with a seller or analyze their sales strategies, finding a specific Amazon seller becomes even more crucial. Let's explore various methods to help you locate an Amazon seller quickly and efficiently.
---
But before we go on, if you would like to check out other ways you can make money from Amazon, here is some content for you to check out:
Using the Search Bar to Find a Seller
The search bar on Amazon is a powerful tool that can help you find specific sellers. By typing the seller's name, store name, brand name, or any relevant keywords, you can quickly narrow down your search. Once you hit the search button, Amazon's algorithm will provide you with a list of sellers related to your query. Make sure to enter accurate information to get the most relevant results.
Leveraging the Amazon Seller App
For those who prefer using a mobile device, the Amazon Seller App is a convenient option. This app allows you to access valuable seller information, including their name, product listings, customer reviews, and sales data. Install the app on your mobile device, sign in to your Amazon seller account, and use the search function to find the desired seller. The app provides a user-friendly interface and facilitates seamless navigation.
Exploring the Amazon Seller Directory
Amazon's Seller Directory is a comprehensive database that lists various sellers across different categories. It offers an extensive list of sellers who have registered on Amazon's platform. You can explore the directory by navigating to the "Find a Seller" section on Amazon's website. By entering specific criteria like the seller's name or product category, you can narrow down your search and discover relevant sellers.
Utilizing Search Engines for Seller Discovery
Make your business recognize on Google!
In some cases, using external search engines can be beneficial when trying to locate an Amazon seller. Simply enter the seller's name or relevant keywords in your preferred search engine, followed by "Amazon seller." The search results may include links to the seller's Amazon store, product listings, or any relevant information available online. This method can be particularly useful if you're looking for sellers who operate outside your local region.
Navigating the Seller's Storefront
You can check out STEAM storefront to see what they did for their storefront that drives high traffic to their Amazon page.
Once you find a seller on Amazon, navigating their storefront provides valuable insights into their product offerings, brand identity, and customer reviews. Clicking on the seller's name or store name will take you to their storefront, where you can explore their product listings, read customer reviews, and evaluate the overall reputation of the seller. Pay attention to the seller's ratings and feedback from previous customers to make an informed decision.
Capitalizing on Customer Reviews and Ratings
Customer reviews play a vital role in assessing the quality of a seller's products and services. When searching for an Amazon seller, take advantage of the customer reviews and ratings available on their product listings. These reviews offer valuable insights into the seller's reputation, product quality, and customer satisfaction. Focus on sellers with positive reviews and high ratings to ensure a positive buying experience.
Unveiling Sellers through Brand Storefronts
Many brands on Amazon have dedicated storefronts where they showcase their products exclusively. If you're looking for a specific brand or manufacturer, exploring their storefront is an effective way to find the authorized seller of their products. Simply visit the brand's storefront on Amazon and browse through their product catalog. This ensures that you're purchasing genuine products from trusted sellers authorized by the brand.
Identifying Third-Party Sellers
Apart from Amazon's direct retail offerings, the platform also hosts numerous third-party sellers. These sellers operate independently on Amazon, providing a wide range of products and services.
To identify third-party sellers, look for the "Sold by [Seller Name]" label on product listings. Clicking on the seller's name will take you to their profile, where you can explore their store, product listings, and customer reviews.
Utilizing Visual Image Match for Seller Identification
Amazon's Visual Image Match is a powerful tool that allows you to find sellers based on product images. If you have a photo of a specific product or its packaging, you can use Visual Image Match to locate the seller who offers it. Upload the image on the designated Visual Image Match page, and Amazon's algorithm will find sellers who have similar products listed. This is particularly useful if you're searching for a specific product but don't know the seller's name.
Maximizing the Power of Product Photos
When browsing through product listings, carefully analyze the product photos provided by sellers. High-quality, professional images indicate that the seller is invested in their business and prioritizes the customer experience. Look for clear, well-lit images that showcase the product from different angles. Professional quality product photos also give you a better idea of the product's features, packaging, and overall appearance.
Analyzing Sales Charts and Best-Selling Products
To gain insights into a seller's performance, you can analyze sales charts and best-selling products. Some Amazon sellers publicly share their sales data, which can be accessed through various tools and services. By understanding a seller's sales performance, you can evaluate their success on the platform and make an informed decision about collaborating or purchasing their products.
Gaining Insights from Seller Reviews
Always listen to your customer feedback!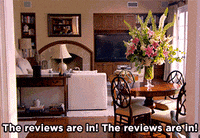 Reading seller reviews can provide valuable information about their performance and reputation. Some platforms and services allow customers to leave feedback specifically for sellers.
By reading these reviews, you can gauge the seller's communication, shipping speed, and overall reliability. Look for sellers with positive feedback and a track record of excellent customer service. Most importantly, build a reputation for yourself as someone who is a responsible and trustworthy seller.
Leveraging Additional Tools and Services
In your quest to find an Amazon seller, consider using additional tools and services available.
These include training programs, cash-back services, customizable email templates, and inventory alerts. Furthermore, you can explore options like white-label products, which allow you to sell products under your brand name. These additional tools and services enhance your overall experience and provide opportunities for growth and success.
Conclusion
Finding an Amazon seller can be a crucial step in your online shopping journey or business ventures. By utilizing the various methods and tools mentioned in this article, you can efficiently locate the specific seller you're looking for. Remember to conduct thorough research, read customer reviews, and evaluate the seller's reputation before making any purchases or collaborations. Happy seller hunting!
---
Again, if you would like to check out other ways you can make money from Amazon, here is some content for you to check out:
FAQs
How can I find the Amazon seller ID?
To find an Amazon seller ID, visit the seller's storefront or product listing and locate their seller information section. The seller ID is usually displayed in the URL or under the seller's name.
Can I search for a seller using the Amazon FBA program?
Yes, you can search for sellers who are part of the Amazon FBA (Fulfillment by Amazon) program. Simply include "FBA" as a keyword when using the search bar or filter your search results to display FBA sellers.
What should I do if I encounter critical issues with a seller?
If you encounter critical issues with a seller, such as receiving counterfeit products or poor customer service, you can report the problem to Amazon's customer support. They will investigate the issue and take appropriate action.
Is it possible to find new sellers on Amazon?
Yes, it's possible to find new sellers on Amazon. Explore the "New Sellers" section or filter your search results to display recently established seller accounts.
How can I optimize my search to find the best-selling products on Amazon?
To find the best-selling products on Amazon, use keywords like "best sellers," "top-selling items," or search within specific product categories. This will help you discover products with high demand and popularity.