Summer is a time to take it easy, try new things, and make memories with people you care about. But sometimes it can be hard to find the money to plan and pay for a great trip. Having a 5-step proper personal finance guide can help keep your finances in check without overspending.
The 5-Step Personal Finance Guide Everyone traveling should have
I have broken down these 5 steps into easy ways to keep your finances in check, they are:
How to make a proper budget for your trip
Learning to save money early
Ways to find free or affordable things to do
Avoid paying for bad debt
Don't be afraid of packing [IMPORTANT]
Once you have understood how to travel better with these 5 steps, you would be able to travel to more countries like I do!
Make a budget for your trip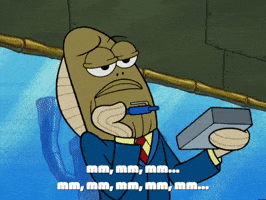 It's important to make a budget for your trip.
Set a budget you can live with and divide it up between things like food, housing, transportation, activities, and souvenirs. Setting a holiday budget is an important step to make sure you don't have to worry about money while you're away.
Here's how to set a budget for a vacation
Figure out how much you can spend in total.
Before you spend money on a trip, look at your whole financial situation. Think about your savings, spending, and earning goals. Figure out how much you can spend on a trip without putting your ability to pay your bills at risk.
Figure out the length and where you want to go!
You can choose how long your trip will be and where you want to go. The prices of places to stay, ways to get around, and things to do vary from place to place. Look up the normal prices for the place you want to visit to get an idea of how much you might need.
Organize Your Expenses
Make a list of all the costs you might run into on your trip. This includes the cost of food, lodging, sports, souvenirs, entertainment, and any extra costs, like trip insurance or visa fees. It also covers flights, train tickets, and renting a car. To get an exact estimate, you need to be careful and think about every cost, no matter how small.
Investigate and Estimate costs
Find out how much you spent on each type of cost. Find out how much flights, hotels, public transportation, and events cost where you want to go. This will give you a better idea of the price range to expect.
Prioritize Your Expenses
After you've looked at the costs, decide what's most important to you when it comes to spending. Pay more attention to the parts of your budget that really matter, like where you'll stay and the things you don't want to miss.
Think about seasonal and currency changes
Think about how prices change with the seasons and how the currency changes. Depending on the time of year, travel costs can change. Also, if you're going overseas, pay attention to the exchange rates and how they might affect your budget.
Start an emergency fund
It's smart to save money in case of accidents or costs you didn't expect. Set aside 10% to 15% of your total budget as a safety net in case something goes wrong while you're going that you didn't plan for.
Keep track of your money
Keep track of how much you spend while on vacation to make sure you don't spend more than you planned. Use a calendar, an app on your phone, or a journal to keep track of what you spend. Check your spending often to see if there are any places where you might need to make changes or cut back.
Be adaptable and honest
Setting a budget is important, but be flexible and realistic about what you want from your trip and how much it will cost. If you think your starting budget is too big, look for ways to save money or think of more practical options.
Look back and think
After your trip, look over your spending plan and the bills you got. This can give you information for your next trip and help you figure out how well you stuck to your budget. Think about what went well and what you can change to make planning even better in the future.
Save money early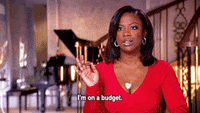 Start putting money away as soon as you can.
Make a second savings account and set it up so that money goes into it automatically every month. Even small amounts add up over time, giving you more money for your vacation.
Starting to save early is a good financial move that can help you reach your long-term savings goals in a big way.
This was done in three ways, so let's start with saving early.
1) Start your own savings account
Start a separate bank account that will only hold money for your trip. This makes it easier to keep track of your progress and helps you keep your holiday money separate from the money you use every day.
2) Put your savings on autopilot
Set up a transfer from your main bank account to your savings account so that you can save for your trip. This makes sure that a set amount is automatically added to your holiday fund on a regular basis, without you having to do anything. Make this transfer a fixed spending item that is important to you.
Divide your savings goal by the number of weeks or months until your trip. This gives you a clear idea of how much you need to save every month to reach your goal.
For example, if you need to save $2,400 for a trip in six months, you should try to put $400 away each month.
Look for free or Affordable things to do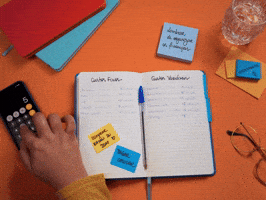 You can learn a lot about your holiday spot without spending a lot of money. Find out about things to do and places to see that are free or cheap, like neighborhood parks, public beaches, hiking trails, or cultural events. Use any coupons, happy hours, or discounts that restaurants and sites may offer. Activities that are easy on your wallet can make you have more fun while keeping your costs down.
Each place may have its own free or cheap things to do, so it's a good idea to do some study and find the hidden gems that fit your interests and budget.
Consider the following when looking for free or cheap things to do on your summer vacation:
Find Parks and Wildlife Reserves Near You
In many places, you can visit beautiful parks, wildlife areas, or floral gardens for free or at a low cost. You can go hiking, have a picnic, or just enjoy the natural beauty in these places. It's a great way to enjoy the outdoors without spending a lot of money.
Visit museums on days when you don't have to pay to get in
Most museums have set days or times when it's free or cheap to get in. Check to see if any of the area museums are having sales or giving away free tickets. Use these opportunities to see historical, artistic, or cultural shows without spending too much.
Go to festivals and events in your area
Check the local event schedule to see if there are any festivals, concerts, or street fairs going on while you're there. There are many places that put on events that are free or not too expensive and show off their music, food, and culture. You can meet people from the area and learn about their customs while having a good time at these events.
Avoid Credit Card Debt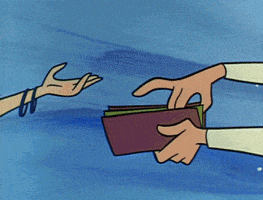 It may be tempting to use credit cards to pay for summer bills, but it's important to do so in a responsible way. Make a plan to pay off your credit card amount in full every month so you don't have to pay a lot of interest. If at all possible, use cash or a prepaid trip card to keep your spending under control and within your budget.
You can try other things, such as:
Set a low cap on your credit
Ask for a lower credit limit on your credit card to make it less tempting to spend more than you should and to keep your amount from getting too high.
Cash or bank cards are best
Instead of only using credit cards, you could use cash or debit cards for some payments. This can help you stick to your spending plan and avoid getting into more debt.
Make a fund for emergencies
Having an emergency fund can be a safety net for unexpected bills, so you don't have to use your credit cards as much when times are hard. You can avoid credit card debt and keep your finances in good shape if you use these strategies and pay attention to how you spend your money.
Don't be afraid of packing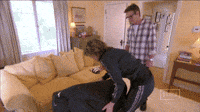 If you pack well, you can save both room and money.
Make a detailed packing list to make sure you bring everything you need and don't have to make expensive purchases at the last minute. Pack clothes that can be worn together in different ways. This will cut down on the number of outfits you need to bring. Don't forget to bring things you can use more than once, like water bottles and beach towels, to save money on your trip.
Create a packing list
Start by making a complete list of everything you need to bring on your trip. Sort the list into smaller groups, such as clothing, accessories, tech, and home goods. This can help you stay on top of your packing and make sure you don't forget anything important.
Check the weather and learn about where you're going
Before you start packing for your trip, check the weather forecast for where you're going. You can use this to figure out what clothes and accessories to bring. You can also learn about the culture and customs of the place you're going to so you can pack properly.
When packing your bag, choose clothes that are easy to mix and match to make different looks. Choose basic colors and pieces that can be dressed up or down. This will give you more options for what to wear while letting you bring less.
Packing cubes or compression bags should be used
These things can make a big difference in how much you can pack in your bag.
They help you keep your clothes neat and compact. Use packing boxes to separate things that go together, like tops, bottoms, and underwear.
This way, you can get to things quickly without having to open your whole bag.
How to Roll or Fold Clothes Well
Roll your clothes instead of folding them to get rid of wrinkles and save room. Roll each piece of clothes tight and put it in a suitcase. You can also mix rolling and folding to find out what works best for you.
Bring toiletries in small sizes
Instead of bringing full-size toiletries, buy or invest in packages that are just the right size for traveling. These are lighter and take up less space than the others. You could also use solid products, like shampoo bars or solid moisturizers, to cut down on liquids and save room in your toiletry bag.
When you travel, wear things that are big
Instead of putting bulky or heavy things in your bag, like jackets or boots, wear them while you travel. This keeps you comfortable on the trip and gives you more space in your bags.
Use Accessorize if you want to be flexible
Belts, scarves, and jewelry with a big statement piece can make a big difference in your outfits. With fewer pieces of clothing, you can still make a lot of different styles. Choose a few accessories that you can wear with many different clothes.
Enjoy your Holiday!
By following these five important money tips for your summer holiday, you can make the most of your time away and keep your finances under control. Remember to set a budget, start saving early, plan ahead, pack smartly, look for activities that won't break the bank, and use credit cards in a smart way. You can have a great summer trip without having to worry about spending too much if you plan ahead and make smart financial decisions.
I hope these tips will help you have a great summer holiday without breaking the bank. Have a great summer trip that doesn't break the bank.