It's easy to think of the idea of pushing Amazon affiliate links and putting them all over the web, but this is not a good idea. So, how do you use the Amazon Associates Program to make a lot of money? You have to let the right people know about the right goods.
If you can do this through your website or blog, you can start making money over time. I want to show you how to get people to click on your Amazon affiliate links so that you can have the affiliate marketing success you've always wanted.
Why should you promote links to Amazon?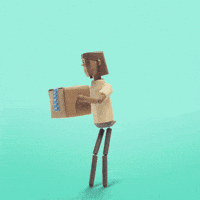 Amazon is one of the biggest online stores in the world if you didn't already know that. They sell things that are only available in their store and make it easy for people to buy. People love to buy from Amazon, whether they do it online or on their phones. Even I often buy things from Amazon.
As a Prime user, I buy something from Amazon every month, and I love it. Millions of people around the world love to shop on Amazon, so I'm not the only one who feels this way.
People enjoy shopping on Amazon, so why not work with them to help them sell their products? By signing up for the Amazon Associates Program, you can help promote Amazon goods and get a cut of the sale.
Some people have made millions of dollars by telling people online to buy things from Amazon, and this trend isn't going away any time soon. Promoting Amazon affiliate links and helping Amazon grow even more is a popular hobby for many affiliate marketers, and you can also use it to make extra money from home.
How to get people to click on Amazon links
It can be easy to get people to click on your Amazon partner links. This is a great time to suggest affiliate products on Amazon if you have a blog or website that gives information about a niche topic.
I'm going to tell you some easy ways to promote your Amazon affiliate links so you can start getting fees and making more money from your website. Here's the first online marketing tip for your Amazon ad links:
1) Add your links all over your text
You don't have to do much with this plan. This is an easy and subtle way to suggest products that go well with what you're talking about on your page. People are more likely to click on in-context links that seem important and useful.
Like this!
Have you tried out the new Wandrd PYKE backpack that is the latest trend among the younger audience?

See what I did there?
Bloggers like to use this method to suggest Amazon items because it doesn't seem like they're trying to sell you something. When you put your links in the anchor text, make sure to give your readers something useful and not something that will bother them.
2) Advertise products that sell well
Amazon is always sharing its latest sales! Are you in it?
People love buying things from Amazon, but not everything will sell. So, if you want to make sales quickly, it's best to focus on the goods that are selling well and have the best conversion rates in each category. You can use the tool for sorting to find them. When choosing items that sell well, make sure they have good images.
Also, items with Prime shipping tend to sell more than things with regular shipping. Choose goods that have a lot of reviews, and pick the ones that are mostly positive.
3) Write reviews of the products
When you write a review of a product, you give people your honest opinion of it so they can decide whether or not to buy it. If your audience already trusts you, the product review you write can persuade them to buy. But don't write bad reviews that just try to get people to buy something.
Make sure to include links to your Amazon ad links throughout the text of your review and at the end. If you're writing a review of a group of products, be sure to include the affiliate links for each one where they apply. If you use reviews as part of your sales process, they can be an important part of it.
4) Use different tools for managing affiliates

To stay ahead of the pack, you need to get more done in less time. To do this, you need to use tools for managing affiliates that help automate your business. There are many plugins for WordPress sites that help you do this, but there are also tools you can use even if you don't have WordPress to manage your marketing.
A good link cloaker is something you should spend money on. For WordPress, tools like Pretty Links and the Thirsty Affiliates plugin are suggested. For sites that don't use WordPress, a tool like "Linklyhq.com" is also a good choice. Here's another way to get people to click on your Amazon ad links:
5) Use local ads
Native ads are ads that look like part of the information on your website. They don't look like clear ads; instead, they look stylish wherever you put them.
This is your chance to make money when people click on links to items that are related to what's on your site. Amazon will show you products that are important to your site based on the keywords you use. Visit their website here to make your local ads for the Amazon Associates program: Associates Program at Amazon
6) Add your Amazon affiliate links to the pictures of your products
Even though you've put your Amazon affiliate links in the anchor text of your content, you should also put them in the images of the goods you're promoting.
Make your pictures and other photos clickable so that people can go straight to the product page. Many affiliates make the mistake of not doing this, and as a result, they miss out on easy earnings. Here's one more thing you can do to promote your Amazon partner links:
7) Pay attention to buying keywords
When marketing Amazon goods, search intent is important, and ranking for buyer keyword terms is one of the best ways to get commissions. You want to show up in search results for keywords that show people want to buy. For instance, it's better to create content around a term like "buy Playstation 5" than to try to rank for "Playstation 5".
Using the word "buy" alone means that they want to buy right away. The term "Playstation 5" as a keyword could mean a lot of different things, and it doesn't always mean that someone wants to buy it.
Thoughts on the End About Promoting Amazon Affiliate Links
If you want to be successful with the Amazon Associates program, you need to keep getting better at promoting Amazon ad links.
If you want to make money as an Amazon affiliate marketer, you should focus on a niche and choose high-quality goods that have already sold well. By doing this, you'll be able to use this lucrative platform to earn fees in the simplest and easiest way possible.
---
Now that you have read all the way to the end, here are other ways you can check out to make money through Amazon:
It's interesting to know that there are more than one way to make money on Amazon. If you are interested in finding remote jobs, working for Amazon might not be such a bad idea!