My name is Edmund and I am currently 25 years old and working as a Property Manager. I make $2,500 from my job after CPF when I first started out. However, this job allows me to have the power to work when and wherever I want. Therefore, I am able to use my free time to build multiple side hustle incomes to boost my total income.
It took me 4 years to achieve a $100,000 net worth. I reached that goal by working a full-time job with 3 side hustles. That is why I believe anyone can reach $100,000 before 30 or earlier if they commit themselves.
Achieving $100,000 by 24 is no easy feat. There are some sacrifices you have to take to reach early financial independence. Such as trimming down expenses and delaying gratification (owning a car, visiting friends, shopping, having kids, traveling, buying a house). During those time I would spend reading, researching, and learning how to invest.
---
What motivated me to decide to pursue FIRE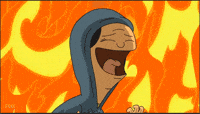 My family is from a moderate family; we are a family of five who live in an executive HDB. My father was a self-employed ship designer, and my mother worked for a small company as an engineer. Times were tough during the 2008 financial crisis, and my father did not make any money during that period. We learned to survive on my mother's income alone, which was insufficient to feed a family of five.
My father had to withdraw money from our banks to make ends meet because our financial situation had gotten so bad. It was a last-ditch effort because the funds had been set aside for our education. I could recall his expressions and how guilty he felt. My brother and I never held a grudge against our father; rather, that experience taught us the value of financial independence.
During those hard times, I told myself to achieve $100,000 as fast as possible. Do whatever it takes to achieve financial freedom. The goal of not to have to worry about looking at the price tag ever again!
The Journey to $100,000 Net Worth
I have broken it down into 3 stages of my life; army days, schooling, and working adult life. I will be discussing each stage of the life of my FIRE journey for full transparency and how I was able to achieve $100,000.
Army days (2018 ~ 2020)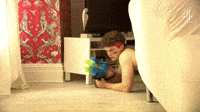 The first thing I did was track where all my money is going. It was really easy for me since I do not spend much money. I use the Money Manager App to track where my money is going. After the first month, I learned that I was able to find out what defines my need and want. From there, I cut down my expenses reasonably and was able to get more than a 70% savings rate.
 I was able to have a high saving rate because I was serving my national service as a Commando combatant (which means I have to stay in camp for at least 5 days) and all expenses are covered during that time. My income from that was $560 (BMT) to $800( Leader school) and finally $1200 (Operational). 
I first started learning investing in my operational phase where I spend most of my time doing guard duty and the only best way to pass time was by reading a book. The first book I read which left me a great impression was 'Rich Dad Poor Dad', it taught me to how to think and act like a rich person. 
I learned that saving will not be able to make you financially retire and that you will need to make every dollar work for you. The easiest way to start making your money work for you is by investing in the stock market. As I was still amateurish at that time, I told myself to just invest in the Index fund. At the end of my national service, I had accumulated $20,000.
School life (2020 ~ 2021)
Right after serving my national service, I decided to pursue a degree in Business Management. I worked on how I can make money right now. Taking on multiple side hustles such as coaching and pet boarding to invest as much into the stock market. At the same time, I also never stop reading up on investing.
Those days were my best when I spend my days camping in the library reading about cryptocurrency and options trading. Opening up my concept of investing and learning how to invest my money to grow faster. I bought my first Tesla stock when it was at $550. I had placed almost 80% into the stock after I have done a checklist on why I should invest in this stock.
Eventually, I left school, I wasn't going to learn anything studying remotely and my time would be more efficient for building my wealth and investing early. Out of the 6 side hustles I started, 3 of them became a huge success for me.
These are Options trading, NFT trading, and Pet Boarding. In totality, these 3 side hustle was able to bring in close to $2,000 per month for me. My total net worth at the end of my school period was $54,000.
Working Class Adult (2021)
I worked as a Real Estate Analyst (only offered me $1500 because it was a WFH job) to grow my resume in the real estate industry. Then 3 months into the job, I was offered a position as a Real Estate Manager($2500), it had higher pay and I have more control of my time. My clients took a liking to my work ethic and soon I was able to amass over $100million worth of properties managed under my belt. I continued this job because of how flexible the work schedule is, currently I manage 3 Landed Properties, and depending on how well I am able to schedule the timing, I am able to work 12 to 20 hours a week. 
Even though I have a higher income, I did not increase my spending drastically. I keep within my budget, delay early gratification (car, house, luxury goods), constantly read, and level up my skills. In the 3rd quarter of 2021, I achieve $100,000. I believe the main contribution to the drastic jump in my net worth was investing in Crypto and Tesla.
At the end of 2021, I had a total net worth of $118,000. I have 4 different streams of income (full-time job, affiliate marketing, options trading, NFT trading) and I will ease my saving rate once I am able to live off my investment income.
My take to those who wish to achieve $100,000 early
It took me 4 long years to reach where I am today. In those 4 years, I never forget what are my financial target, spend 3 to 5 hours reading building my financial knowledge. taking on calculated risks trying to start multiple businesses. I never regret leaving school to pursue my dream of starting my own business, it was the regret of not starting and waiting for something to happen that scares me. 
Hope that my hustling spirit is able to inspire more people to save and start investing. I will be posting more content on my side hustle and businesses soon so do subscribe and follow me on all my social media channels.