Showcasing Your Best Work to Potential Clients
As a freelance writer, having a compelling portfolio is essential to attracting new clients and demonstrating your writing skills. A well-crafted freelance writing portfolio showcases your expertise, writing style, and the value you can offer prospective clients.
I started freelancing back in 2020 during the Covid pandemic lockdown. It was a great time for freelancers as many people where stuck at home with nothing much to do.
During this time, I build a strong reputable freelance business on Fiverr and Upwork, made over $2,000 a month on each platform before starting my own newsletter business which you are reading.
Building a strong reputable freelancing profile takes time especially if you have nothing to show for.
In this article, we will explore the best ways to build an impressive freelance writing portfolio that captivates potential clients and helps you land new writing gigs.
How to Increase Chances of Getting Clients
Let's admit it, people want to know your results more than your credentials.
We now live in an Internet world where having abundant credentials from multiple notable figures speaks volumes as compared to having simply a degree certificate. A freelancer that has credentials working for 7 figure businesses is more likely to close another one because they have built a reliable track record as compared to a degree student without having any results.
Start with the Basics
First impression counts!
The first thing you should do when building your freelance writing portfolio is to establish an online presence. There are different ways to achieve this, such as creating your own website or utilizing portfolio sites.
Understand that an average user spends about 53 seconds on a website, so if you are looking to provide value to your potential customer, allow your information to be able to receive in that amount of time.
If you decide to build a website, consider choosing a domain name that reflects your personal brand and resonates with your target clients. Setting up a portfolio page on your website or using dedicated portfolio sites allows you to showcase your best work and make it easily accessible to potential clients.
As you can see HustleVentureSG landing page, the categories we provide are noticeable at the top, the content we share daily uses our own-crafted images to share the content, and if they want to know more about the business, my profile is at the corner to learn about our story.
If you would like to start a website with blog content, here are some articles that will be helpful to you:
Select Your Best Pieces
When curating your writing portfolio, choose your best work to highlight.
Here's an example of me on Medium, I make sure that my content are sharp and concise that delivers the right information quick.
Focus on samples that demonstrate your writing skills, versatility, and expertise in various subjects. Consider including guest posts, case studies, spec articles, white papers, or any other content that showcases your abilities.
Remember to tailor your portfolio pieces to your target market and the type of work you want to attract. Also try to keep the information short and concise so clients can ask you more enquiries instead. This secures your odds of closing them.
Craft an Engaging Portfolio
A well-organized and visually appealing portfolio is crucial to grab the attention of potential clients. How are you going to stand out from other freelancers?
Use an attractive portfolio template that highlights your work experience, recent projects, and writing services. Incorporate visual elements like relevant images, infographics, or screenshots of published articles to enhance the overall presentation.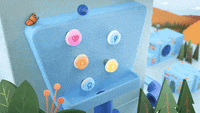 I highly recommend you to use yellow font for your skills and important information to stand out instead of simply using black font. It's the freelancing world, people are looking for creativity!
Also, don't forget to ensure your portfolio is easy to navigate and provides clear contact information, including an email address and links to your social media profiles. This way, clients can always reach out to you.
Utilize Guest Posting
Guest posting on reputable blogs or websites is an excellent way to expand your freelance writing portfolio.
Writing guest posts allows you to reach a broader audience, establish yourself as an expert in your field, and attract new clients.
When guest posting, ensure your writing aligns with the tone and style of the host website while showcasing your unique writing abilities.
Showcasing Your Expertise
Consider including case studies or specific portfolio examples that demonstrate your ability to tackle complex projects or showcase your experience in a particular niche.
I found that sharing my challenges and how I've overcome it for myself and my customer helped my portfolio stand out more from the crowd.
Highlight any relevant technical skills or creative writing expertise you possess. Providing evidence of your successful past projects and satisfied clients will instill confidence in potential clients.
Optimize for Search Engines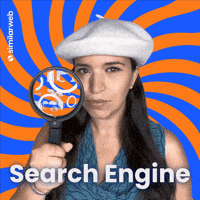 To attract more clients, optimize your online writing portfolio for search engines. Use relevant keywords, such as "freelance writing portfolio" or "content writer," throughout your portfolio content and meta tags. This will improve your visibility in search engine results and make it easier for prospective clients to find you.
Link to Your Work
Linking is probably the easiesy ways to share credibility without actually having to do much legwork
When showcasing your writing samples, provide links to the actual articles or content you've created. This allows potential clients to read your work directly and experience your writing style firsthand.
If you have been published on reputable platforms like Muck Rack or LinkedIn, include links to those profiles to further enhance your credibility. I use LinkedIn often to build my credential, you can check out my LinkedIn profile by clicking on the link here(see what I did there? Linking my work!)
Create a Strong Brand
Developing a personal brand is crucial for freelance writers. Use your portfolio to showcase your unique writing style, voice, and expertise. Consistently demonstrate your professionalism and attention to detail throughout your portfolio. Building a strong personal brand will help you attract your ideal clients and stand out from the competition.
After 3 years of writing side hustle and personal finance content, my business page HustleVentureSG is now widely known in Singapore to be a newsletter for this area of expertise.
Building a strong brand requires years of content sharing and marketing it. If you are starting a business and expect traction within a few months, you will not last long here.
Take your time, provide value and help others along the way in your business, soon enough, your brand will start to catch on😄!
Include Contact Information
With hundreds of freelance writiing portfolio to go through, the fastest way for you to actually get into contact is actually put your contact out there. Make it easy for potential clients to get in touch with you by including clear contact information.
Create a dedicated contact page on your portfolio website where clients can find your email address, social media links, and any other preferred methods of communication. Promptly respond to inquiries and maintain professionalism in all client interactions.
And if you would like to go the extra mile, you can also share video content thanking them for checking your freelance writing portfolio and also share with them how you are excited to work with them.
It's the small effort that counts!
Start building small wins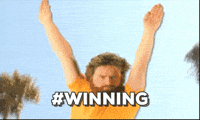 Building a freelance writing portfolio is a crucial step towards establishing a successful freelance writing career. By curating your best work, optimizing your portfolio for search engines, and showcasing your expertise, you can attract new clients and open doors to exciting writing opportunities. Remember, the key to a strong portfolio lies in demonstrating your skills, providing valuable content, and presenting yourself as a professional and reliable freelance writer.