Shipt and Instacart are two prominent players in this industry as they both offer significant earning potential and overall flexibility. Shipt Vs. Instacart has been a good conversation talk for side hustlers looking to find the best ways to make additional income. Although both side hustles are relatively the same, there's actually a clear winner.
Why Delivery Side Hustle is Getting Popular
Everybody is doing it and everyone is interested in it. Finding a reliable side hustle is something every person goes through at one point in their lives, and in today's gig economy, side hustles are becoming a must needed staple in order to live comfortably and to generate extra income. Out of all the various options out there, grocery delivery services have gained significant traction for their simplicity.
If you want to check out other side hustle, here are some related articles for you to choose from:
Overview Of Shipt
Shipt is an on-demand delivery service that was founded in 2014. The platform offers same-day delivery from various retailers to its customers through a smartphone app/website. Shipt partners with various stores across the United States, including popular chains like Target, Ralphs, Vons, Petco, and many more, in order to give customers the things that they need when they need them.
If you would like to know more about Shipt, here is a quick 6-minute video about this side hustle.
Overview Of Instacart
Instacart is a popular on-demand grocery delivery service that enables customers to order groceries and have them delivered directly to their homes. Founded in 2012 and based in San Francisco, California, Instacart has gained popularity for its convenience, allowing customers to avoid crowded stores and save time by outsourcing their grocery shopping to an army of freelance drivers and personal shoppers.
If you would like to know more about Instacart, here is a quick 6-minute video about this side hustle.
Earning Potential
Earning potential is such an important aspect of any side hustle, and picking between the two is an important decision as it can ultimately determine your revenue. Both Shipt and Instacart provide their shoppers with a flexible compensation structure where shoppers can receive a base pay for each order, and can potentially earn additional income through tips.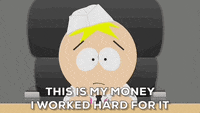 Instacart's earning potential is difficult to pin down as there have been reports of drivers/shoppers earning between a range of $8-$24 per order. However, Instacart has recently faced criticism for changes in its tipping policy, which led to a decrease in shoppers' earnings and overall revenue.
Shipt, on the other hand, maintains a more transparent compensation model where shoppers can earn on average about $16-$22 per order. This kind of transparency has been positively received by shoppers/drivers, as it showcases a level of trust and consistency for anyone interested. While earnings can vary based on factors like location, order size, and tip amounts, Shipt's compensation structure may be more favorable for side hustlers.
Scheduling And Flexibility
Flexibility is a key consideration for people seeking a side hustle. Both Shipt and Instacart offer flexible scheduling options for their shoppers and drivers, allowing them to choose their working hours based on their availability. Shoppers can decide when to accept or decline orders, giving them the freedom to manage their time effectively.
While both Shipt and Instacart are very similar in this aspect, basing a decision between the two solely on this factor will ultimately depend on the user's preferences. However, shopper feedback suggests that Shipt tends to offer more consistent scheduling and reliable time slots, which can be advantageous for those who prefer a predictable side hustle.
Shopper Support
Efficient shopper support and clear communication channels are crucial for a positive side hustle experience. While both Shipt and Instacart provide support to their shoppers, Shipt is often praised for its responsive customer service and shopper-friendly policies. As Shipt offers a dedicated hotline for shoppers, ensuring quick resolution of issues.
Instacart, while also providing support, has faced criticism regarding delayed responses and lack of transparency. Therefore, Shipt may have an edge in terms of shopper support and communication.
Shipt vs Instacart: My Winner is Shipt
When it comes to choosing between Shipt and Instacart as a side hustle, there are several factors that need to be considered. While Instacart offers a broader market reach, Shipt's compensation structure, consistent scheduling, and shopper support make it an attractive option.
Ultimately, the decision depends on individual preferences, but when it comes to the debate of Shipt vs Instacart, Shipt comes out on top for its overall consistency.