Do you love cleaning? Most people don't, but ironically, some people enjoy it, and actually find it relaxing! What if I told you that you can make a lot of money doing it? If the sound of this intrigues you, then you could start your own cleaning service!
I found myself in Walmart today looking over some cleaners for the new Ryobi pressure washer I purchased. I own just about every tool Ryobi makes! Not a lie! I've just never had any issues with them.
High Earning Potential doing a Cleaning Service Business
So there I was in the cleaning aisle looking over gallon jugs of Mean Green and Simple Green. Down from there were industrial cleaners by brands like Dawn. Tons of supplies! Nothing is more fascinating than a trip to "Wally World"!
Then I began to consider how much the mother and daughter cleaning service my in-laws hire every week actually makes. They come religiously to my "old school" in-law's home to vacuum, clean counters and wipe down windows.
They clean ovens, bathrooms, and other miscellaneous things. At the tune of about $150 PER WEEK. That's for just my wife's parents. Now, THINK about that for a minute…
Here, most of us "side hustle fanatics" are trying to figure out which avenues will give us the most bang for our buck and our time. We are worried about website traffic, starting websites, and affiliate marketing for someone else's benefit more so than our own — and there are people making $150 in 1 HOUR cleaning 1 home! Each additional hour is $50!
Here's the common sense of it all. Most of your spray cleaners, sponges, elbow-length gloves, brooms, etc. that you would need could be found at Dollar Tree! YES, I went there. Because I'm a cheapskate. I love their cleaners. Why pay $3.29+ when you can pay $1.25? Common sense stuff.
But, if you want to notch it up, and you don't find the brands at Dollar Tree appealing, or it hurts your pride to walk into a Dollar store, then go to Walmart or Target. Those would be your next cheapest options.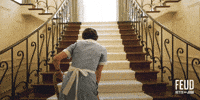 A beginning extra that you would need would be a good vacuum cleaner, delivered to you in one day from Amazon. I ordered this vacuum cleaner called a MooSoo from Amazon. Cleans AS GOOD AS, OR BETTER THAN, a Dyson. Paid like $38. Kid you not! I still can't get over the value!
But, there again, your choice. You may feel the need to invest in a Dyson. I would suggest trying Sam's Club or Costco for store-bought vacuums at the best prices.
How to Start a Cleaning Service Business?
Starting a cleaning service is a great way to be your own boss and make a good living! But it's important to do your research and plan carefully before you get started. There's nothing pretty about it, really. It's not a glamorous job by any stretch. But it's a good side hustle a few days per week! Make your own schedule. Work when you want. Make a lot. On the side. As a hustle.
Here are some tips for starting your own cleaning service:
1) Learn about the cleaning industry
Before you do anything else, it's important to learn as much as you can about the cleaning industry. This includes understanding the different types of cleaning services that are available, the competition in your area, and the costs associated with starting and running a cleaning business.
Here's a great video by Johnny & Sergio detailing how he started his own cleaning service business and makes $10,000 a month which you can replicate as well.⬇️
Unsurprisingly, the cleaning business is a large thriving business with many individuals looking for such services. If you are looking to start one, there is an opportunity.
2. Create a business plan
Once you have learned about the cleaning industry, it's time to create a business plan. This will help you to define your goals, develop a marketing strategy, and track your progress. Your business plan should include the following sections:
Executive Summary: This section should provide an overview of your business, including your mission statement, products or services, target market, and competitive advantage.
Market Analysis: This section should analyze the market for your cleaning services, including the size of the market, the competition, and the trends.
Marketing Plan: This section should outline your strategy for reaching your target market and generating sales. Social media is an excellent avenue to get the word out.
Financial Plan: This section should project your income and expenses, and provide a break-even analysis. Expenses are very low for this endeavor. It's one of the lowest-cost businesses to start!
3. Choose a business structure
There are several different business structures to choose from, including sole proprietorship, partnership, limited liability company (LLC), and corporation. The best business structure for you will depend on your individual circumstances and goals.
4. Get the necessary permits and licenses
The requirements for permits and licenses vary from state to state. You will need to contact your local government to find out what is required in your area.
If you are starting a cleaning service in Singapore. First, you need to register your business with the Accounting and Corporate Regulatory Authority (ACRA) of Singapore. This can be done online through the BizFile+ portal. You will need to choose a business name, provide details of shareholders and directors (if applicable), and specify the nature of your business.
Depending on the type of cleaning services you plan to offer, you might need specific licenses. For instance, if you plan to provide pest control services, you will need a Pest Control License from the National Environment Agency (NEA). If you plan to handle hazardous substances, you might need a Hazardous Substances License from the Singapore Civil Defence Force (SCDF).
5. Obtain insurance
It's important to obtain insurance for your cleaning business. This will protect you in the event of an accident or lawsuit. Being licensed and bonded can go an extremely long way in protecting you in case of accidents or damage caused by you in a home or business.
6. Set up your business
This includes finding a location for your business, purchasing equipment and supplies, and hiring employees. Most people find that home-based is perfectly fine for this. Employees are usually not needed in the very beginning until your business has grown a little.
7. Market your business
There are many different ways to market your cleaning business. You can use traditional methods, such as print advertising and direct mail, or you can use online marketing methods, such as search engine optimization (SEO) and social media marketing.
In this digital space, online marketing is getting more important than ever in getting clients. We will need to be working more closely than ever to build strong online branding and reliability.
8. Provide excellent customer service
Customer service is essential for any business, but it is especially important for a cleaning business. Your customers will be trusting you to clean their homes or businesses, so it's important to make sure that they are satisfied with your services.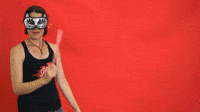 Having 5-star reviews on Google is a great indicator used by the public on whether the business is worth working with.
A great way you can build your Google business rating is by requesting their reviews after a month or two of the service.
9. Grow your business
Once you have established your business, you can start to grow it by expanding into new markets or neighborhoods, and by offering new services. Market the area which drives the most sales. For example, if you are getting more sales in a particular location or people with similar work, there is a higher possibility of getting these sales from them rather than working everything from scratch.
Starting your own cleaning service can be a lot of work, but it can also be very rewarding. By following these tips, you can increase your chances of success.
10. Additional Tips
Here are some additional tips for starting a cleaning service:
Be organized and efficient. Cleaning businesses are often very busy, so it's important to be organized and efficient. This means having a system for tracking your appointments, managing your inventory, and keeping your records organized.
Be reliable and trustworthy. Your customers need to be able to rely on you to show up on time and do a good job. This means being punctual, being honest, and being respectful of your customer's property.
Be flexible. Things don't always go according to plan, so it's important to be flexible and adaptable. This means being willing to change your schedule, work with different types of clients, and deal with unexpected challenges.
Is it Worth starting a Cleaning Service Business?
By following these tips, you can increase your chances of success in the cleaning industry. I really hope my article inspired you and opened your mind to something a little different as a way of making another income stream. You certainly don't have to do this full-time.
This could simply be a part-time gig, and you could work only on the days of the week you prefer, and the hours you prefer. You'll be doing the scheduling. It'll be your small investment, your time, your life, and your little side hustle!