AI is changing the world as we know it, and AI technical writing is starting to take over. AI-powered tools are popping up left and right to help writers eliminate repetitive tasks and create quality content faster with fewer spelling and grammatical errors. By having an AI writing assistant, writers are now able to speed up the process of writer and deliver more value to clients and readers.
We will discuss how AI can help you write better technical documents and tutorials. We'll examine some of the best AI-powered tools and how they can help you achieve your writing goals.
Are you ready? Let's get started!
What is Technical Writing?
Before we go on, you need to know what is the difference between normal content writing and technical writing.
Technical writing is a form of communication that professionals use to convey information about specialized topics. Technical writing is a type of writing that focuses on providing instructions or information about a particular subject. It can be used to write user manuals, product descriptions, assembly instructions, and other types of documentation. Technical writing is writing used to communicate scientific or technical information.
---
Want to learn more about content writing, check out some of our related articles.
What is AI, and what can it do for technical writers?
What does AI, a term that is frequently used, mean? Artificial intelligence, or AI, is the capacity of a computer to carry out operations that ordinarily require human intelligence. Artificial intelligence is the simulation of human intelligence processes by machines, especially computer systems. This covers processes such as decision-making, pattern recognition, and natural language processing (NLP). Various AI technologies exist, but some of the most well-liked ones are machine learning and natural language processing (NLP).
Power of AI writing assistant
There is a growing demand for AI-powered writing assistant software and good reason. For technical writers, they are crucial to the writing and editing processes. Using AI writing software can be advantageous for technical writers in several ways.
Grammar and spelling checkers, as well as content generation tools, are all included in software designed to assist writers. For instance, Grammarly, an AI writing assistant, can assist in spotting errors that a human might miss. Another piece of writing software, such as Quill, can quickly offer suggestions for enhancing the clarity of a piece of writing. Additionally, technical writers who regularly use AI writing software discover that their technical writing abilities develop over time as they gain a deeper understanding of writing rules.
However, the most beneficial thing AI writing software can do for technical writers is probably to help them keep up with the rapidly evolving tech industry. AI can assist in ensuring that technical documentation is consistently accurate and up-to-date by keeping track of changes in the industry and sending writers timely updates.
Can AI-powered tools help write technical documents better and faster?
Writing technical documentation is a difficult work that calls for a thorough comprehension of both the subject and the audience. Additionally, technical writers have consistently been at the forefront of implementing new technologies to raise productivity and efficiency. They now perform their duties more quickly and effectively thanks to the development of writing assistant software and grammar checkers using artificial intelligence (AI).
Is AI writing Asisstant better?
The writing assistant software can comprehend a sentence's context through natural language processing, suggesting edits, alternative wording, and highlighting grammatical errors. This is very helpful because the technical writer's job is to simplify complex topics, so AI writing assistants for technical documentation can produce reports or other documents from data sources, freeing up your time to concentrate on more difficult tasks. You can also use an AI writing assistant to organize your work.
They can assist you in outlining your work and organizing it in a clear, concise manner. As a result, AI writing assistants are a great tool for technical writers. They can learn your writing style by utilizing their natural language processing capabilities, which will enable you to produce well-researched documents more quickly.
7 best AI-powered tools for Technical Writers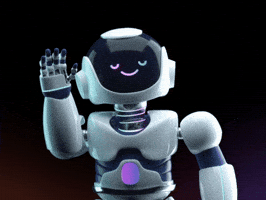 AI-powered tools are the future of technical writing. AI writing assistants can help you organize your thoughts, do research, offer basic suggestions, and even write whole documents for you. They can also learn from your writing style and provide feedback to help you improve it.
The best AI-powered tools for technical documentation writing are those that are constantly learning and evolving. They should be able to adapt to your changing needs and provide you with the support you need to produce high-quality content.
You can improve your technical writing by using the right AI tool. Here are a few artificial intelligence (AI) writing tools that every technical writer should look into.
The ability of this AI writing assistant to quickly and easily identify grammatical mistakes and provide writing style suggestions has won the hearts of writers of all genres. Grammarly's writing assistant can assist technical writers in removing unnecessary words and phrases as well as dealing with passive voice.
You can also set your writing goals and tone to communicate effectively with your audience. Grammarly features a grammar-checking tool, a plagiarism checker, and an essay checker, among others. Grammarly-generated content is supported across numerous platforms.
Grammarly is free to use, and you can access it using the browser add-on, web application, keyboard, Microsoft Word, etc. Apart from the free plan, you can take advantage of Grammarly Business, fitted with business tools, Grammarly Premium, with advanced features, and Grammarly Education for academic papers.
The world as we know it is changing, and technical writing is not an exception. AI-powered tools are rapidly emerging to assist writers in reducing tedious tasks and producing high-quality content more quickly and with fewer grammatical and spelling errors.
Jasper.ai writing assistant can help writers overcome writer's block, improve workflow, and increase productivity. With this writing assistant, writers can easily create outlines, check their work for plagiarism, and optimize it for different audiences. It works with Google Docs, Microsoft Word, and even Grammarly's grammar-checking program. They can also use Jasper to keep track of their research and notes during the content creation process. In addition, Jasper can generate personalized responses for digital ads and reviews, rephrase text to make it easier to read, and generate whole documents.
The way we interact with the written word has been completely transformed by cutting-edge technology known as HyperWrite. HyperWrite has evolved into a vital resource for writers, researchers, and professionals in a variety of fields thanks to its cutting-edge capabilities and user-friendly features. As it learns from your writing, HyperWrite develops its intelligence and adapts to your preferences and writing style.
HyperWrite's capacity to promote collaboration and knowledge sharing is one of its important advantages. Users can work together in real-time on documents, enabling seamless version control, editing, and commenting. Working with multiple contributors is easy with HyperWrite thanks to its user-friendly interface and well-organized workflow, regardless of your physical location. This feature is helpful for team collaboration on research papers, reports, or group projects.
A variety of sophisticated formatting options and customization tools are also available with HyperWrite. Users can quickly change how their documents look by selecting from a wide range of fonts, styles, and layouts, as well as adding multimedia components like images, videos, and audio files. HyperWrite is suitable for several purposes, including academic writing, content creation, and professional documentation, thanks to its versatility, which enables the creation of visually appealing and dynamic content.
Whether you are a technical writer, academic researcher, or business professional, HyperWrite is prepared to transform the way you produce and engage with written content.
User guides, product descriptions, and blog posts are just a few examples of the complex, lengthy content that technical writers frequently have to produce. Especially if the writer lacks experience with office programs like Microsoft Word, Google Docs, or Adobe InDesign, this can be a time-consuming and tedious task. The writing assistant from copy.ai can help with this.
Copy.ai is an AI writing assistant that provides instant feedback on your writing. It includes a grammar checker, a style editor, and other mobile content creation AI templates. Additionally, it provides writing improvement recommendations based on your unique requirements. It supports a wide range of word processors and document types.
Additionally, copy.ai provides additional features designed especially for technical writers, such as support for inline code snippets and automatic table of contents generation. Due to this, it can considerably reduce the time and effort required to create complex documentation.
This artificial intelligence tool helps you simplify and streamline your writing; you can use it for writing essays, making them easier to read and understand. So if you are struggling with readability, sentence structure, passive voice, and wordy sentences, hand the text over to this writing assistant. The Hemingway App makes your writing bold and clear.
Hemmingway, the writing assistant with artificial intelligence, has a lot of positive qualities. Anyone on a tight budget will appreciate how easy it is to use, how user-friendly it is, and how free it is to use. It can assist with proofreading your writing, catch spelling errors that you might otherwise miss, and help you stay organized and focused while you write.
WriteSonic can assist technical writers who frequently need to produce large volumes of content quickly. WriteSonic's straightforward point-and-click interface makes it simple to create documents of any length. WriteSonic consists of up to 60 artificial intelligence writing assistant tools like a paraphraser and sentence expander for sentence formatting and writing engaging content. A blog post, social media posts, and Google ads tools will also be provided. An editor similar to Google Docs is the Sonic editor.
The writing program has options like a browser extension and multilingual support. In addition, users can quickly format text and add hyperlinks, as well as quickly insert screenshots and photos into their documents.
Another machine learning-based AI writing tool that can help you quickly rewrite entire sentences or paragraphs is QuillBot. Quillbot can be a huge help if you are looking for a grammar checker, a style editor, or just general writing advice. The best part is that using it is free!
This writing assistant can also provide you with more accurate and detailed feedback than a human editor, which makes using AI for writing essays or other technical documents easier. The free version allows you to edit 125 words once in the paraphraser. With the premium version, you will get plagiarism detection, an advanced grammar checker, and an unlimited number of words in the paraphraser.
What will the future hold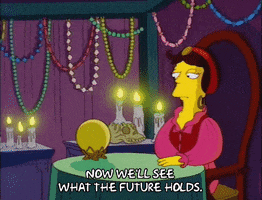 Though it is difficult to predict what the future of AI will hold, it is apparent that technical writers will need to become more accustomed to these tools to keep up. What's your take on this? I have to admit that using these AI tools has allowed me to control growth and outsource a lot of work. For instance, Grammarly Premium, which corrects the grammar and tone of my articles, occasionally saves me a few hours of work.
Will technical writing be replaced by tools powered by artificial intelligence? Are there any additional ways AI could assist technical writers in producing higher-quality content?