Print-on-demand is a popular side hustle business model that has gained a lot of attention over the years. It allows individuals to start their own businesses with little to no upfront costs, and it provides a way to sell customized products to customers.
Perks of Starting a Print-on-demand Business
First off, you do NOT need to create your own website, although I have included both free and free-trial ones at the end of this article as a reference for you.
If you have an eBay store as I do, you can simply design a shirt, coffee mug, decorative pillow, backpack, carry bag, hat, etc. and list it there. Have you ever been scrolling on Amazon or eBay and see a t-shirt with a super cool design on it? I have plenty of times. I have also seen people charge as much as $34 for a printed tee!
If you would like to check out other ways for you to earn on Amazon or eBay, check out these articles below⬇️:
Are you inspired yet?
Are the cogwheels in your brain spinning?
Good! Cuz this is EASY, folks! You don't have to be a commercial artist or have the skill of a tattoo artist to create a hella-cool shirt or hat! Of my favorite sites that help spark ideas for free is a site called Canva. They also have an app you can download on the Apple or Android store!
If you can't create a decent enough one there to suit your liking, you can always download the Fiverr app and let some talented person create a logo or graphic for you! You can treat this business MUCH like a dropshipping business as long as you have a website that can crank out a t-shirt or hat with your chosen graphic, and just ship it to your customer!
Websites like Printful make this super easy to do. One cool way to do this is to create, and have sent to you, for instance, one Medium sized printed tee. You post that on eBay with some really detailed photos, and tell the customer that it's available also in Small, Large, and XLarge!
How to start selling print-on-demand on eBay
On eBay, you could simply make separate postings for each different size. You'll want to make sure your title states the size spelled out and also in the description so eBay doesn't flag it as you selling the same exact item. When the customer buys, you go and order it! Some prefer to just order like 10 of each size to have on hand if they feel confident enough that the product and graphic will be a hit, and that's OK too!
So, let me now give a quick rundown of the things you need to do. As I stated before, you don't have to build your own website. You can simply sell these shirts on Mercari, eBay, or Etsy!
If you are already a seller on those platforms, this will be even easier to accomplish. I wouldn't recommend a Shopify account, because Shopify charges it's sellers a monthly fee, regardless of whether the business is successful or not! So, here are the essential steps to remember:
Step 1: Identify your niche
The first step in starting your own print-on-demand business is to identify your niche. This will help you narrow down the type of products you want to sell and target a specific audience. You can choose from a wide range of niches, including fashion, home decor, accessories, and more. To help you get started, think about your personal interests and passions.
Step 2: Create your designs
Once you have identified your niche, the next step is to create your designs. This is where you can get creative and come up with unique designs that will appeal to your target audience. You can use graphic design software such as Adobe Illustrator or Canva to create your designs. If you are not comfortable with designing, you can also outsource this to a freelancer. You can find freelancers who will do this on apps like Fiverr.
Step 3: Choose a print-on-demand platform
There are several print-on-demand platforms available, and you will need to choose one that fits your needs. Some popular options include Printful, Teespring, and Redbubble. Links are below. These platforms provide an online marketplace where you can upload your designs and sell your products. They also handle printing, shipping, and customer service, making it easy for you to focus on designing and marketing your products. As I stated above, though, if you already have a marketplace that you sell on, you can use these guys to simply handle your orders. The customer orders from you, and then you order from these platforms and have it shipped to the customer!
Step 4: Create your website (Optional)
To showcase your products and drive traffic to your print-on-demand store, you will need to create a website. There are several free website builders available, including Wix, Weebly, and Squarespace. These platforms provide customizable templates and drag-and-drop editors, making it easy to create a professional-looking website.
For someone like me, who has been selling on eBay for 19 years, I already have followers. Buyers shop eBay looking for shirts, hats, etc. But, you can drive additional traffic to your eBay or Etsy store by advertising on social media like TikTok or Facebook! You can also pimp your items via email marketing, and search engine optimization (SEO). You can also leverage influencer marketing by partnering with influencers in your niche to promote your products to their audience.
Interested in the Print-on-demand business?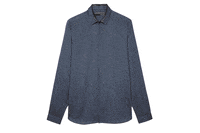 Starting your own print-on-demand business can be a lucrative and rewarding venture. By following the steps outlined in this blog post, you can get started on your journey to entrepreneurship. Remember to identify your niche, create your designs, choose a print-on-demand platform, create your website (but remember, you don't have to), and market your products.
With dedication and hard work, you can turn your passion into a profitable business or side hustle to generate as much as $10,000/mo. I know people that actually do this very hustle! Check on YouTube as well for videos on this subject. Just type in the search bar " How To Start A Print On Demand Business".
Ready to Start?
I wish you all the very best, and hope you create a successful side or full-time business from this!
Be sure to let us know in the comments if you have tried Print on Demand, and how it has gone for you! If you would like to start your print-on-demand business, be sure to check out these websites to learn to set up your online business.
Examples of websites where users can create a free website:
Websites that cater to print-on-demand: