There are tons of searches on how to make more money right now. Millenium and Gen Z are a generation of young adults that are finding their way to make more money in this digital age. Making money has never been easier.
Top 10 Side Hustles to Boost Your Income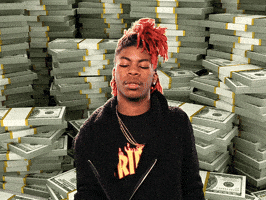 In this new era of the internet, it's easier than ever to make money. You can make money doing what you love regardless of your skillset. You can work at home or anywhere by yourself or with friends.
So depending on your circumstances, ask yourself how fast you would like to make that money, or are you willing to put in a bit of effort and start a small business?  Here is some way you can make money right now!
1) Sell some of your unused stuff online
Your old books, toys, gadgets, or anything that has even a dollar worth have the potential to be listed on third-party reselling websites such as Facebook Marketplace, eBay, Craigslist, or Carousell.
2) Buy and Resell Products
Found something that you believe or have done research on its potential value. Buy low sell high, this is a great and exciting way to be making money! However, this method of making money requires a lot of research and knowledge of the product to value a product at a higher price point.
3) Negotiate or find a higher-paying job                           
Think you have made a large contribution or have created more value for your company, do ask for a raise! If you feel that you have reached the maximum capacity of paying what your employer is willing to pay, then it is time to find another higher-paying job.
4) Renting out your items
There are plenty of items you may not know that you can rent it out to others. You can rent out your camera (I rent out my GoPro), car, bicycles, and even your room either to let people stay or use as a storage facility. Just do make sure what you rent others they have a way to return to you or ask for collateral in case it goes south.
5) Freelance Writing and Editing
Love to write? Get paid for your words.
If you have a way with words, consider freelance writing and editing as a lucrative side hustle. Many companies and individuals are in need of content for their websites, blogs, and marketing materials. Platforms like Upwork and Fiverr offer opportunities to connect with clients looking for writing services.
6) Food Delivery Driver
Earn while cruising the city.
Food delivery services like Uber Eats, DoorDash, and Grab are always on the lookout for reliable drivers. If you have a car or a bike, you can start delivering food and earn extra money in your spare time.
7) Virtual Bookkeeping
Stay organized and get paid.
Bookkeeping is in high demand for small businesses and entrepreneurs. If you have a knack for numbers and organization, offer virtual bookkeeping services to clients and manage their financial records remotely.
8) Online Surveys and Market Research
Share your opinion and get rewarded.
Participate in online surveys and market research studies to earn cash, gift cards, or rewards. Websites like Swagbucks and Survey Junkie offer various opportunities to voice your opinion and make money.
9) Rent Out Your Car
Put your car to work.
If you have a car that you don't use all the time, consider renting it out through platforms like Turo. Your vehicle can become an income source when you're not using it.
10) Teach a Skill Online
Share your expertise with the world.
Whether it's playing an instrument, cooking, or teaching a foreign language, online teaching platforms like Teachable and Udemy allow you to create and sell courses based on your skills and knowledge.
Best Way to Make more Money!
Fast cash can be really great when you need the money now for something important. But what if you want to reach a bigger goal, like achieving financial independence? Then you will need to find ways to make money and produce cash flow, Just reading my article on how it's easier to reach financial freedom than you think!
Can I do multiple side hustles at the same time?
Yes, you can pursue multiple side hustles simultaneously. Just make sure you manage your time effectively and don't overwhelm yourself.
Do I Need Specialized Skills For These Side Hustles?
While some side hustles may require specific skills, many can be started with basic knowledge and improved over time.
How much can I earn from these side hustles?
Earnings vary depending on the effort you put in and the demand for your services. Some side hustles have the potential to generate a substantial income.
Is there any investment required to start these side hustles?
Most side hustles mentioned here require minimal investment, if any. You can start with the resources you already have.
Can I turn my side hustle into a full-time business?
Absolutely! Many successful businesses started as side hustles and grew over time.
How Do I Find Clients For My Side Hustle?
Utilize social media, online platforms, and word-of-mouth to market your services and find clients.