Is it still worth it to buy a property here in Singapore?
As a Singaporean purchasing private property in 2023, the cooling measures introduced this year will affect you in several ways, particularly if you are a multiple-home buyer. For foreigners looking to buy a property here in Singapore, it's going to cost you 60% more just to own a private property with the newly imposed Additional Buyer's Stamp Duty(ABSD)😵‍💫.
That means for a 1 bedder private property, a foreign buyer will be looking to pay an additional $600,000 aside from Buyer's Stamp Duty(BSD) which will come in another 3% (or $30,000).
So the question is: Is it even worth buying a private property right now?
ABSD is now really High
After looking at the ABSD figures, it's almost reasonable to think that the people affected by this cooling measure are Singaporean looking to buy multiple properties and foreigners looking to buy a property in Singapore.
Speaking with the media, Minister for National Development Desmond Lee explained that foreign interest in residential property in Singapore as an asset class will continue to be strong.
In my opinion, I would say, rightfully so.
Why Foreign Buyers Don't Mind Paying ABSD
Although the price of owning a Singapore property can be expensive for foreign buyers, the perks of owning a Singapore property means:
Political stability and strong governance
Ease of doing business and efficient processes
Rental income potential in a high-demand market
Strategic location as a global business hub
Excellent infrastructure and urban planning
Favorable exchange rate and strong currency
High standard of living and access to amenities
Looking at the past track record of Singapore's private property growth, the average selling price of Singapore property has increased substantially over the last 10 years. It's no surprise why foreign buyer love investing in property here!
Short Supply; High Demand
To cope with the decreased supply of private property in the next few years, we may actually see more cooling measures in the private sector in the next few years.
Over the next few years, the Singapore government plans to increase the amount of public housing.
To meet the strong housing demand, new flat supply has been ramped up with 23,000 new flats per year in 2022 and 2023 – a 35% increase from 2021, and the authorities are prepared to launch up to 100,000 new flats from 2021 to 2025.
This can be a strong indicator of a strong buy signal to the private property investor since the next 5 years we may see a boom in HDB upgraders upgrading to private property.
BSD Increase
With the incessant surge in property prices, it becomes increasingly logical for the government to intervene by implementing additional measures to the Buyer's Stamp Duty (BSD), aimed at curbing the overheated property market.
The revised BSD specifically targets affluent individuals seeking to purchase high-value properties. By introducing this measure alongside the Additional Buyer's Stamp Duty (ABSD), Singaporeans who currently own multiple properties are prompted to reevaluate the wisdom of acquiring yet another property.
This combination of policies compels potential buyers to carefully reconsider their approach, taking a step back to assess the practicality of expanding their property portfolio amidst the escalating costs.
Tougher Requirements to get loan approval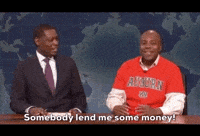 Good Time to Enter the Market?
Despite these measures, the property market in Singapore has shown resilience. There has been a noticeable consistency among buyers of different nationalities, with spikes in purchases observed after periods of uncertainty.
However, it's important for potential buyers to consider their financial situation and the potential impact of these measures before making a purchase decision. That's why it's also recommended to stay updated on the latest developments in the property market.
To get all the latest information regarding Singapore property news, I highly recommend checking out Google News and searching Singapore property to get the latest information. You can click on the link below to get direct access.⬇️