Staying in a condo is out of my reach!
Many Singaporeans consider owning private property to be an unrealistic dream and reasonably so. Private property owner in Singapore makes up less than 20% according to Statista. To top it off, the entry price of a 1 bedder condominium in Singapore cost an average of $900,000 up to $ 1.5 million.
The average person when they hear of such prices will be like:
Crazy! Who would pay for something so expensive and tiny?
It doesn't have to be that way, though, in fact. Understanding the 7 reasons why private property can be affordable and why people looking to build wealth should own one, opened up the possibility of having better wealth accumulation for my future.
How you can afford a private property
Here are seven reasons why a private home in Singapore can be more affordable than you think.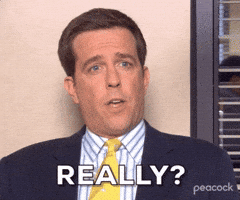 1) minimum cash payment
How much would you estimate you'd need to put down to purchase a condo worth S$1 million?
According to the current loan-to-value (LTV) limit, the required cash downpayment is merely 5% if you have acceptable credit. That translates to S$50,000 for a $1 million home. By setting aside an additional S$834 every month, you might reach this goal if you start saving just five years in advance.
If saving $834 for five years is too short, here's how much money you need to save up to reach $50,000.
| Timeline | How much to save $50,000 |
| --- | --- |
| 1 Year | $4,166/mth |
| 2 Years | $2,084/mth |
| 3 Years | $1,389/mth |
| 4 Years | $1,042/mth |
| 5 Year | $834/mth |
If you do not have any existing home loans, the total down payment for bank home loans is 25%. In addition to the 5% cash payment, the remaining 20% can be paid with funds from your CPF Ordinary Account (CPF OA). 20% equals S$200,000 for a S$1 million residence. The majority of people won't have this much money in their CPF account until they are in their 40s.
You can think about investing your money, including investing your CPF OA savings under the CPF Investment Scheme, to reach your condo savings goal more quickly.
Five years is all it takes to start saving, and you may have S$50,000 saved up for a $1 million home.

2) A Win for Singaporean first-time house buyers
Singaporeans often get scared to invest in real estate when they hear the word "cooling measure." But do you know that cooling techniques actually assist you?
The main focus of cooling measures is tackling multiple house buyers. The first house for a Singaporean citizen is exempt from Additional Buyer's Stamp Duty (ABSD). Subsequently, if they would like to buy more properties, it will cost 17% for the second and 25% for the third in ABSD. Foreign nationals and Permanent Residents are likewise subject to ABSD.
Here's what you need to know about ABSD:
| | | | |
| --- | --- | --- | --- |
| Buyer Profile | ABSD Rate for 1st Property Purchase | ABSD Rate for 2nd Property Purchase | ABSD Rate for 3rd Property Purchase Onwards |
| Singapore Citizen | 0% | 20% | 30% |
| Permanent Resident | 5% | 30% | 35% |
| Foreigners | 60% | 60% | 60% |
| Entities | 65% | 65% | 65% |
| Trustees | 65% | 65% | 65% |
Additionally, if you plan to upgrade by selling your current property, you may be eligible for ABSD remission, which entitles you to a return from IRAS if you sell your house within six months of purchasing a new one. In certain cases, an upgrader will rent a house while shopping for a new home to buy, selling their old one first to avoid paying the ABSD.
As long as Singaporean buyers of private property only want to own one house, the ABSD is advantageous to them. ABSD helps keep costs consistent so that private housing can be a more realistic aim for locals by requiring foreigners and PRs to pay a surcharge.
The ABSD helps keep costs consistent for first-time homebuyers so that it is more affordable for them.
According to the 99.co and SRX study on the condo resale market published in February 2022, Non-landed prices decreased by 0.3% in the Core Central Region (CCR). Additionally, the overall amount of transactions fell by 9.5%. The new cooling measures that were put in place towards the end of 2021 were one of the causes of this, too.
But it's still early; as the year progresses, the cooling measures' impacts should become more noticeable, which is excellent news for buyers.
3) getting a bank loan is easier than getting an HDB loan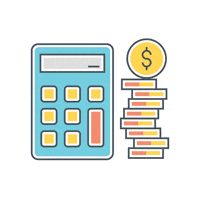 You probably believe that an HDB loan is simpler to obtain. But what if we told you that, in a sense, a bank loan actually allows you to borrow almost twice as much?
You must satisfy a requirement known as the MSR(Mortgage Servicing Ratio) in order to get HDB loans. This limits your monthly mortgage payment to 30% of your gross income (excluding other debts). The TDSR(Total Debt Servicing Ratio), which restricts your monthly repayments to a maximum of 55% of your monthly income, is all that is required to qualify for bank loans.
This means that it's surprisingly simpler to meet the standards for a bank loan than a HDB loan, assuming you have no debt.
4) ECs make for excellent entry points for private property
Today, executive condominiums (ECs) are one of the best investments for Singaporeans.
Similar to normal condos, these are launched by HDB and created by private developers. ECs are more reasonably priced, and grants from the CPF are available to the buyer. The hitch is that there must first pass MOP(Minimum Occupation Period) of 5 years for Singaporeans/PRs and 10 years for everyone else, including foreigners before they can be sold.
Now, you may assume that this is comparable to plans like DBSS, but there is a significant difference. ECs are complete condos that were entirely constructed by private developers. There are BBQ pits, a pool, a gym, and all the other amenities that come with private property. Except for the location, there is practically no difference in comfort between an EC and a condo.
A one-bedroom property in some ECs costs less than S$1 million, and others go considerably higher. They are therefore excellent "entry-level" properties for first-time homebuyers. Click here to see if you are eligible for an EC.
In all honesty, prior generations would have sacrificed their lives for a chance like this.
5) Private properties are available for S$700,000 or less.
In projects like North Park Residences, which are essentially developments in Singapore's suburbs, we're talking about little units.
These homes provide a fantastic entry point into the condo lifestyle for buyers who just want to own a condo and are okay with the size (400–500 square feet).
There are two typical methods for purchasing a condo for S$700,000.
The first is to live with parents and earn most of the money by renting out the apartment. While collecting funds from the tenant, you can also pay the mortgage with CPF in the meantime. When you're ready to move in on your own, the rental revenue will have covered the majority of the costs.
The second option is to stay there for a while (maybe 10 years or so), sell it, and then later upgrade. Regardless of its modest size, a unit's value is likely to increase if it is in a desirable area.
6) Most Singaporeans can co-borrowers with Spouse
Consider purchasing an apartment or condominium for $800,000 with a maximum loan of $600,000. This amounts to S$2,218 in monthly payments over a 30-year term at 2% interest on a property loan.
When divided between you and your spouse, this can bring the repayment down to about S$1,100 each month. In 2021, the median household income in Singapore will be S$9,520, or around 25% of the monthly salary of a working couple. There is still enough money available for other expenses, investments, and savings.
Also keep in mind that a savings account with just S$13,300 in it, like your CPF OA, will be enough to pay your home loan for six months. You now have enough time to deal with any emergencies.
7) DPS and other programs help with affordability
You can take advantage of the Progressive Payment Scheme (PPS) while purchasing brand-new condominiums. You can frequently use programs like the Deferred Payment Scheme (DPS) to pay for finished works.
Payment will be dispersed under the PPS since you'll make an installment payment of roughly 5% to 10% each time the developer reaches a specific goal.
Additionally, you can pay a 20% downpayment instead of the customary 25% under the DPS. This 5% can result in a financial outlay that is S$50,000 to S$75,000 less for a mass-market condo at S$1,000,000 to S$1.5,000,000.
Before deciding that a private home is out of your price range, learn how loans operate and take your time selecting the best unit.
Actually, the majority of Singaporeans underestimate how much money they will need to purchase a private house. Even for private residential properties, first-time buyers and upgraders can afford to own a home. Before deciding to buy a home, seek a certified financial expert if you're still unsure about your financial situation.
What's going to happen to Private Property in the future
It's hard to know what the future is like for the property market. Black swan events like the Covid pandemic might come again and we never know.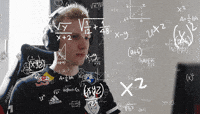 For now, we know what will happen over the next few years, the Singapore government plans to meet the demand for more public housing. New flat supply has been ramped up by more than 23,000 per year for public housing in 2022 and 2023; a 35% increase from 2021. to meet the strong demand.
While this means there will be more supply of housing, the scarcity of private property will drastically increase over the next few years. This could actually be a potential gain for early buyers who have done their own research.
FAQ
What is considered private property in Singapore?
Private property in Singapore refers to individually owned land and buildings, including homes and commercial spaces, where owners have exclusive rights for usage and modification, subject to government regulations.
What is an example of private property?
An example of private property is a privately owned residential house, such as a detached house, a townhouse, or an apartment, where an individual or a private entity has exclusive ownership rights and control over its usage.
Can a HDB owner buy a private property?
Yes, HDB flat owners in Singapore can buy a private property after meeting the Minimum Occupation Period (MOP) requirement of around five years.