I want to buy condo! But I don't know how much I need to make to buy?😩
Buying private property in Singapore can be really complicated. That's why buyers looking to invest in Singapore's property market always look at having enough for the down payment alone to buy a property. But the truth is, in order to be eligible for a house loan, you must also meet a minimum income requirement.
In today's "money can be found everywhere" world that we live in, earned income might just be a small part of our earnings but we do have to show the banks in order to make smooth transactions to buy a property. This article plans to give you the full breakdown you need to get your first property without much hassle.
Is it Hard to Buy a Condo in Singapore?
Surprisingly, buying private property can be less expensive than you think!
The problem most property buyers don't know is that there are plenty of ways to show the banks your income/earnings to get a loan and not just simply your salary. It can be quite tedious, hence, many Singaporeans prefer saving a boatload of cash before buying their first private property.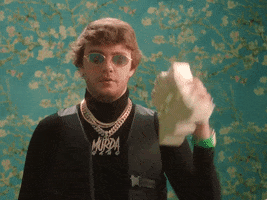 What kinds of income will help you get a home loan?
As mentioned, we now live in a world where "money can be found everywhere" and there are many types of income you can declare; such as:
Rental income
Self-employment income, such as that earned as a driver of a private hire vehicle or through sales commissions
income from bond coupons, stock dividends, and other investment vehicles
royalties and/or patent income (I want this too😍)
In general, as long as it's not a one-time windfall (such as bonuses or a lottery win), you can list it as income. But do take note, you must be able to demonstrate the source of your income; for instance, if you claim to own a business, certain banks may need to see your invoices. Other times, it's sufficient to merely have the income listed on your IRAS tax return.
The most crucial thing to keep in mind is that a 30% haircut applies to all variable income. For the purposes of calculating your loan application, lenders will consider your average monthly sales commission income of $3,500 to be a mere $2,450. In simple terms, here's what you need to know:
| | |
| --- | --- |
| If You Make | Banks "might" treat your income Earned As |
| $3,000 | $2,100 |
| $4,000 | $2,800 |
| $5,000 | $3,500 |
In any case, if you are self-employed and looking to buy private property, you must make more money on average in order to get approved for a mortgage.😩
How much money must you make to be eligible?
The TDSR (Total Debt Servicing Ratio) framework is the critical element here.
No matter which bank you go to, they will all demand you to meet the TDSR because it is a regulation set by the Monetary Authority of Singapore (MAS), which is applicable to all lenders.
This protects investors from over leveraging!
It can be confusing to know what to expect when buying a property using a loan, here's what you need to know⬇️:
*In practice, house loan rates will be closer to 2%, but when applying for a loan, 3.5% is always used to make sure you can afford it if the rate goes up.*
But what if the loan has a co-borrower?
Now this changes everything!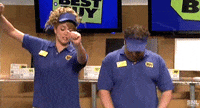 Your combined income will be considered if you co-sign the loan with another person. Let's take the scenario when you and your spouse both sign the loan.
The difference between your spouse's and your monthly incomes is $4,500 for you and $3,500 for your spouse. The TDSR cap is equal to $4,800, or 60% of ($4,500 + $3,500), which equals $8,000.
These days, it's also pretty common to hear friends taking loans together to stay with one another or getting an investment property together for investment. That said, you should only work together with a friend that has the same common interest otherwise there might be some arguments about the property in the future.
It's not advisable to take on a co-borrower who is heavily indebted because their loans will also count toward the TDSR limit. Additionally, keep in mind that the 30% haircut will apply to your co-borrower if they are self-employed or have a fluctuating income.
What to do If you can't comply with the TDSR regulations
Don't panic! There are still ways to improve the chances of complying with the TDSR regulations. Here are some actions you can do in addition to the obvious remedy (raising your income, but don't we all wish it were that simple? ):
Repay previous debt
Increase your down payment.
Whenever possible, lengthen the loan's term.
Set up a form of security
Now these are the "worst case scenarios", and if you really want to buy private property, it's always advisable to have enough cash on hand as well to have a high margin of safety.😊
pay off current debt
Having additional debts, like credit card debt* or auto loans, will increase your TDSR limit. This is why it is advisable to pay down your bills for about a year before applying for a mortgage (doing so raises your credit score).
Remember to always pay yourself first! Only invest money you are willing to risk
Your TDSR limit is calculated using the minimum required payment for debts with variable payback, such as credit cards, personal loans, and other obligations.
There's a saying that being debt free is ridiculous! If you know how to properly leverage on debt, you could possibly earn even more money through earning capital appreciation that is typically tax-free.
Increase the down payment
The Asian way of doing things(myself included)! They don't like to pay interest for many things!😅
A larger down payment will result in cheaper monthly loan payments. As a result, the low-income barrier can be surpassed with greater financial investment. This is why older Singaporeans who may have sizable cash savings (or sales profits from their appreciated property) but have little income frequently find themselves in this situation.
Extend the loan's term if you can
Less monthly payback is required for loans with longer terms. The maximum loan tenure for private properties is 35 years, therefore this isn't always an option.
In addition, a substantially greater down payment (e.g., 55%) will be necessary for loans with terms longer than 30 years or that would last through your 65-year retirement age. Keep in mind that extending the loan's term will result in longer-term interest payments.
Offer collateral of some kind
If you have valuable assets you can use as security for the loan, the bank could still be able to approve it. For instance, even though your salary is theoretically too low, the bank can approve your loan if you have physical gold that can be used as security.
The types of collateral that are accepted will differ between banks. Almost all banks will take big cash deposits (made with the same bank) or metals like gold and silver. Bonds, business assets, or stock portfolios might be accepted by some other banks.
In case I need to remind you, if you default on the loan, the bank may confiscate the collateral, so be careful what you put up as security.
INCREASE INCOME
Obviously, the easiest way that sounds easy is increasing your income. Heck who doesn't like to right?
Has this Helped?
If you are buying a newly launched private condominium, waiting for 5 years for a TOP (Temporary Occupation Permit) to stay can be a long time. In the midtime, you can work to increase your income ceiling and prepare yourself to upgrade or improve your standard of living.
I hope this article has been helpful to you. Do comment down below if you have any further questions or inquiries!