Writing on Medium is one of the best ways to earn income as a content writer, but not many writers know that they can make so much more from the platform as an SEO writer using Medium SEO.
If you have been writing on Medium, some of your articles may have appeared on Google.
Have you asked yourself why is that?
The reason is that your article is considered unique and Google is looking out for such content to fill up its search engine.
Google is always looking out for the best content to place into their search engine and if your content can rank on page one, chances are you may be getting thousands of views for free.
I have broken it down into 5 parts which you need to understand to rank page one on Google. They are:
What is SEO?
Why Should Medium Writers Care About SEO?
How do you get started with SEO writing?
What On-Page Factors Affecting SEO Can Medium Writers Optimize in Their Articles?
How can I Increase my Viewership from Google?
What is SEO?
Search engine optimization, or SEO for short, is driving more high-quality and volume visitors to your website from naturally occurring search engine results.
The better you are at satisfying what search engine needs, the better your visibility.
SEO has always been primarily an exclusive service that caters solely to large-scale businesses to invest in. Businesses can invest anywhere from $2,500 up to $10,000 per month for US agencies. With such high earning potential, many digital marketing agencies would gatekeep their information and keep SEO away from writers from joining.
Basic SEO principles you need to know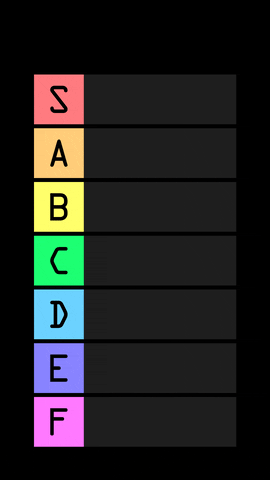 Have you asked yourself how does Google find the best content to rank on page one?
They do these by over 200 SEO ranking factors and the most important one you need to understand is keyword research.
These keyword research tools identify keywords searchers are looking out for but lack enough credible information. That's where businesses can latch on and provide solutions to help online searchers.
There's a reason why marketing agencies are willing to pay over $100 per month for SEO research tools like Ahrefs (my recommendation), SEMRush, and many other keyword research tools.
They know if they are able to help client convert even one sale that's $100, they would have made their research tool worthwhile.
Why SEO is Important for Online Writers to Understand
Over 4 million blog posts are published each day on WordPress, businesses understand the importance of keeping their business updated and the best way to find clients is online these days.
In 12 months, HustleVenture's top 3 content is able to drive over 300,000 impressions, bringing in free affiliate sales to the platform.
We now know that B2B services engage with each other after understanding each other businesses either through their social media or business websites.
Through SEO services, businesses are able to increase visibility and potentially get organic clients.
Now imagine you getting hundreds of thousands of readers just by implementing SEO into your content. Suddenly, it becomes enriching!
How Good is Medium's SEO?
Really good!
Unlike creating a website where you have to build your domain authority for Google to trust your content, Medium already has one of the best domain authorities in the world ranking at number 64.
This means your content has a higher likelihood of getting picked up by Google simply because the information on the platform is deemed more reliable.
I know of many other SEO writer on Medium who prefer sharing everything there is to maximise content reach on Google but from my perspective, it's best to focus on content unique and providing undisputed information.
Benefits of Doing SEO with Medium
It's all done for you already!
Medium has high Domain Authority
If you are building a blog website from scratch, it will take you over 6~12 months to get it rank and your content may not even rank on page one. That's why the best way for you to get your content to reach 33.4 million readers is through Medium.
Apart from leveraging on Medium followers, you can also link your content to other social media platforms such as LinkedIn or Mastodon to increase your likelihood of reaching more readers.
You can market to other platforms with ease
Google takes into consideration the visibility of your content and the action taken after.
Sharing your content across various social media platforms signals to Google that you are actively promoting your business, reinforcing the perception that your content holds significant value.
Market yourself because no one will understand the amount of effort you put in!
If you would like to build a following on LinkedIn or ask me questions, feel free to connect to my LinkedIn account below:
Cons of Doing Medium SEO
Now of course, not doing SEO is fine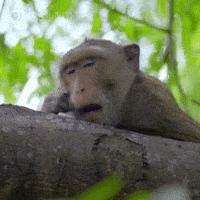 How to Get Started with Medium SEO?
To get started with Medium SEO, the first thing you need to do is to set up an account (obviously).
The more detail, the Better
If you want active readers to follow your content, the first thing you need to do is set up a proper profile. This is the first step in SEO which is on-page optimisation. This includes:
Your name (no numbers or symbols)
Your "About You" portion
Short Meta description about yourself
5 pinned posts that best describe your work
Break down all your writing into different "List" for readers to find what they are looking for about you
Your Call to Action for readers to take action (follow, subscribe, or share your business email)
Take the time to explain and add all these details for Google to under you better and for your readers to be convinced to subscribe and follow your content.
Focus on using keywords that best describe yourself!
As you can see, I'm currently ranked position 4 on Google for my Medium account because my Meta description and information provided in the content best describe myself.
Of course, as I build my online credentials, over time, I will be able to rank at position 1.
Understand What Google Needs
Google is constantly sharing new information it wants and it's your job (business owner and content writer) to fill up the gaps and potentially get business leads from there.
If you would like to know how to get free keywords from Google, you can check out free keyword research tools like Google Trends, Google Ads, and Ubersuggest to get your keywords.
Understanding how Google Pick Rank One articles
If you were to look into the nitty gritty of SEO keywords, you would understand that Google prioritizes content with the right usage of keywords.
Looking at the image on the right, you can see that Google crawls to find the keywords that they are looking for. The easier you place it in the title, the better.
Easy Code; Easy Mode
If you want your content to be visible on Google, give them the information they need.
Think of Google like a robot, they don't understand images, and your job as a writer is to explain your image through Alt Text.
Infographics are the most sort after-image
If you are reading this content, you're probably looking through the images first before checking out the content.
That's how human behaviour works
We learn more when we have images to reference from. By sharing images with our readers, they are more likely to be engaged in the content.
You can also publish these infographics to your social media account to maximize reach.
Internal and External Linking
Backlinking is still one of Google's most relied-on tools to measure the quality of the content.
The more links you get for your content, it will be deemed by Google as a reliable source of information.
With Medium SEO, you don't have to worry about external links, all you need to work on is internal linking.
As you write and publish more content, linking back to your previous content will help to boost its authoritativeness.
2,500 words or More
SerpIQ has done a study to show that content with over 2,500 words tends to outperform and rank on page one on Google.
This is probably the reason why an expert's opinion is important in this field. Not many writers have clarity in their explanation and it makes all the difference in the reader's experience.
So before you write any content, make sure to break down your content into multiple sub-headings. From there, you can roughly gauge whether your content could have a value to add.
Content Writing Framework
In the fast-paced world of digital communication, crafting compelling content is key to capturing your audience's attention.
As writers, we tend to lock ourselves in the concept of writing blogs instead of writing articles. What that means is that we tend to write content for ourselves and not to value the readers.
If you want to get good at content writing, you need to develop a content writing framework that "people enjoy".
Readers want to listen to expert opinion and not your own success story. Focus on solving your client's needs is the most important SEO skill you need to know.
Here's a quick breakdown by Ahref on the technique to
Use of Heading and Sub-headings
In the vast sea of information, headings and sub-headings act as beacons, guiding readers through your content. They provide a roadmap, making it easier for the audience to navigate and grasp the key points swiftly.
Chances are, your readers aren't going to read the entire content you've published. If the reader is looking for a specific piece of information, the sub-headings act as a guide to serve the reader through the page until they've found what they're looking for.
Use of short and concise answers
In an era where time is a precious commodity, brevity is your ally.
The entire content I've written is meant to capture all that.
Keywords
Short and concise answers are more likely to resonate with readers. This is why a writer needs to learn how to trim the excess, get straight to the point, and watch their audience engage with their content effortlessly.
Strong CTA
A great article should be able to help businesses convert readership to sales.
As a writer, your job is to influence others to take action and you can do that with a strong CTA (Call-to-action). Be clear, and persuasive, and instill a sense of urgency to prompt your audience to take the desired next step.
Learn From Other Writers on Medium SEO
As we mentioned before, there are millions of blog post posted each day and more content will be available online as AI writing take over part of our SEO jobs. Therefore, similar to how we understand keyword research, your content needs to be unique and share a different perspective to value add to the readers.
Before you start posting any content, ask yourself:
Do people need my perspective? Am I providing enough information? And am I able to commit to help others?
I knew at 24 years old that my perspective on side hustling was different from the general consensus and that my success story was worth it for others to follow.
Back then, the financial literacy space was filled with the insurance and banking sector's information on their perspective on it.
For me to get around these big firms, my content and website needed to be unique and reliable for Google to push out my content.
It took a while but it worked!
HustleVenture is now a financial and side hustle newsletter platform read by over 100,000 monthly visitors.
You can check out our business website, Medium publication, or business profile here to learn more.
PS. You can also contact us for any online marketing services link below:
Want to be a professional writer with Medium SEO?
Thanks to SEO writing, I can make 6 figures simply as a writer.
If you are interested in learning how to be a professional SEO writer and
Steps to be a Professional Content Writer [ E-Book ]
FAQ
What is Medium in SEO?
Medium is a popular online publishing platform where users can write and share articles on various topics. In the context of SEO (Search Engine Optimization), Medium can be a platform to publish content and potentially improve your online visibility.
Is writing on Medium good for SEO?
Yes, writing on Medium can be beneficial for SEO. Medium has a high domain authority, and well-optimized articles may rank on search engines, increasing your content's visibility.
Are Medium links good for SEO?
Yes, Medium links can be beneficial for SEO. While they are nofollow links, meaning they don't directly contribute to link authority, they can still drive traffic and provide exposure, indirectly influencing SEO.
How do I optimize a Medium article for SEO?
Optimize your Medium article by using relevant keywords in the title, headings, and throughout the content. Include a meta description, use alt tags for images, and ensure your article provides valuable and engaging information.
Do Medium articles rank on Google?
Yes, Medium articles can rank on Google. However, ranking depends on various factors, including the competitiveness of keywords and the quality of your content.
How do you leverage Medium for SEO?
Leverage Medium for SEO by publishing high-quality, relevant content with well-researched keywords. Promote your articles on social media to increase visibility and engagement. Engage with the Medium community and utilize appropriate tags.
How many views does the average Medium article get?
The number of views for a Medium article varies widely. It depends on factors like the topic, quality of content, and promotion. Some articles may get a few hundred views, while others can reach thousands or more.