Are you an aspiring writer looking to make your mark on Medium?
Building a following of 100 followers may not sound like a huge number, but it's a significant milestone on this platform. If you are a beginner on Medium, building followers on Medium does take a while especially if you haven't made a name for yourself.
It took me just 1 month to build a following of 300 followers thanks to my well-diverse writing profile. Having a dedicated audience can increase your reach, help you gain credibility, and open up new opportunities.
In less than 1 year, I managed to build a follower count of over 2.6k followers which passively earns me over $100 per month.
Apart from earning through Medium, I've also had the opportunity to be reached out by other businesses to collaborate and form partnerships.
By actively promoting yourself online, you will start to build a strong client base and possibly make money from the new Medium Partner Program. In this comprehensive guide, I'll show you how I get 100 followers on Medium fast, sharing insights, tips, and strategies that have been proven to work.
Whether you're a newcomer or have been on Medium for a while, this guide is for you. Let's dive in!
25 Steps to Build Followers on Medium
Medium, a platform known for its high-quality content, provides a unique opportunity for writers to share their stories, insights, and expertise with a global audience.
While the number of followers doesn't dictate whether you can be in the Medium Partner Program, having a good follower count does provide readers with an assurance that your content is valuable.
To reach your goal of 100 followers quickly, check out my profile at Edmund Chong and follow these steps:
1. Optimize Your Medium Profile
Your Medium profile is your online identity. It's the first thing readers see, so make it engaging and informative.
Use a clear profile picture, write a compelling bio, and include keywords related to your niche. This makes it easier for readers interested in your topics to find you. You can also share your achievements on Medium such as the "Top Writer" award which Medium actively promotes.
Next, complete your "About" page as concisely as possible for readers to understand you better. Add images when necessary for your readers to follow through on the content. For me, I made my About Me page relatable to every writer looking to make additional income. That's where my expertise is!
2. Publish High-Quality Content Regularly
Stay consistent, consistency is vital on Medium.
The trick is to publish at least one well-researched and engaging article per week. This keeps your readers engaged and returning for more. In between that, you could add some normal lifestyle or opinion posts to get people to know you better.
For myself, to get over 1,000 followers when I first started, I went above and beyond by searching up what readers on Medium are looking out for and giving my take on it.
Remember that Medium is an online writing community platform, the more you can address issues or concerns by writers, you will see readers checking out your profile.
Most importantly, once you have written a solid article, ensure your articles are error-free and well-formatted for readability. When you can do that, you can potentially maximize your earnings on Medium.
3. Choose Relevant Topics
Write about subjects you are passionate about and knowledgeable in. There are millions of writers on Medium. What can you do to stand out from the rest?
Your followers on Medium want to know you for someone of an expert. The best way that you can build a strong following count is by picking topics that earn you the top writer badge.
The top writer badge is given to writers recognized in these categories. Save this image and make sure to add it to your Medium topic. These are the top keywords used by writers that are being ranked.
This will help you produce authentic and insightful content that resonates with your target audience. Explore trending topics within your niche to increase visibility.
4. Engage with Your Audience
I've seen this mistake far too many times for writers just starting.
The best way to get loyal followers is simply commenting back to them. Responding to comments on your articles and engaging in thoughtful discussions helps give Medium the signal that your content is something worth reading. Thereby, it helps to build a sense of community around your content and encourages readers to follow you for more insights.
Apart from commenting to your readers, you should also be spending time linking up with other writers. Get to know them better!
If you would like to build your followers up even faster, offer free 1-to-1 video call sessions to discuss and share your expertise. Or better still, ask them out for a cup of coffee.
I started sharing 1-to-1 video calls with other Medium writers and asking them out to help others who are just starting and they greatly benefitted from my content sharing.
My expertise lies in SEO and helping business startups. If you would like to ask any questions, feel free to comment below.
5. Collaborate with Other Writers
Medium allows writers to collaborate with other writers on stories. Partnering with writers in your niche can expose your work to their followers, helping you grow your own audience.
I love Medium for helping me build my brand!
Working with other writers in a similar field builds credibility and trustworthiness in your content.
This quickly accelerated my follower count early on the Platform as I was reaching out to other notable writers on Medium giving them some of my takes on SEO and personal finance.
6. Promote Your Medium Articles
Share your Medium articles on other social media platforms like Twitter, Facebook, and LinkedIn. This cross-promotion can attract readers who may not be on Medium but are interested in your content.
In order to increase my income and brand outreach, I learned how to automate all my content to platforms which I considered to have the ability to build brand awareness.
PS. I've learned that Instagram and Pinterest are bad platforms for sharing personal finance and side hustle. I avoid them entirely now.
7. Utilize Publications
The best recommendation to build a follower count is posting to a publication.
If you are looking to post content about personal finance and side hustle, then do check out our publication; HustleVenture.
Medium publications are like magazines or blogs within the platform. Submit your articles to relevant publications in your niche to gain more exposure and followers.
Here's what to look out for when publishing content on a publication:
Follower count for publication matters
Do they have notable writers writing for the publication
Are they growing
How many writers are writing for the publication
Are there diverse opinion
Will the publication help to promote your content
These are questions you may need to do some research before joining any of them.
8. Interact with Your Followers
Show appreciation for your current followers by engaging with them.
When I first started Medium, I personally thanked those who loved my content and followed me. This positive energy when it comes to building a brand for myself helped others to share my expertise which I am grateful for.
Over time, my brand as a Medium writer started becoming more popular as an expert opinion on my topics. This not only helped me as a freelancer at that time to build connections but also business opportunities.
9. Be Patient and Persistent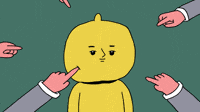 Probably the hardest part of building a loyal following is time.
Building a following on Medium takes time and effort. There is a limit you would need to set yourself when it comes to posting content. Go overboard and your followers might just feel your content to be repetitive.
Don't get discouraged if you don't see immediate results. Stay persistent, keep improving your writing, and your audience will grow. Most importantly, take your time to build up your expertise before sharing bits and pieces of them.
10. Analyze Your Performance
Medium provides analytics tools to track the performance of your articles. This way, you can know what content people are looking for and why they are doing well.
To check your stats, all you need to do is:
Click on Profile at the top right-hand corner
Click on Stats
Scroll down and read the relevant information.
There are 5 key pointers to successful articles that you can see on the Medium stat, they are:
Viewership
Readership
Time span per article
Title tags that readers are looking out for
Earnings per article
Pay attention to what works and what doesn't. Adjust your strategy accordingly.
If you would like more detailed stats on your Medium, you can download the Google extension tool; Medium Enhanced Stats to deep-dive into more information and most importantly, the growth rate of your Medium account.
Now if you are looking to start a business using Medium as a platform to share content with, I highly recommend you to download this extension. As a business owner myself, I found that I can target the right audience better with this tool.
11. Network with Fellow Writers
Have you heard the saying: Your networth is your network?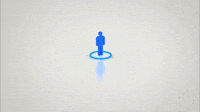 Make the effort to get to know at least 1 writer on the platform every day. Share the reason why you follow him/her and what you found their content interesting. It's as easy as taking 5 minutes of your time!
Ask question! Medium is a community-based platform, the more you understand this, the better your growth on the platform will be.
Networking can help you gain exposure and valuable insights from experienced writers.
12. Write Thought-Provoking Headlines
Your headlines are your first impression on readers.
While clickbait titles are generally criticized due to lack of information and credibility. But once you can share valid and reasonable content with others while using clickbait titles, Medium is more likely to recommend your article to a larger audience.
The truth is less than 10% of viewers are likely to click on your content to read, and only 2 out of 9 are going to read them all the way. So your content structuring is an important factor when it comes to readership.
If you would like to earn income from Medium, readership is the most important factor for earnings. The longer the readership, the higher the earnings.
13. Include Engaging Visuals
Enhance your articles with relevant images, charts, and graphs.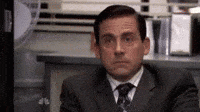 Visual content can make your articles more appealing and shareable. Adding images is a great breather for your readers when they are reading.
For example, the main emphasis in this sub-heading was the starting phrase which is highlighted "relevant images, charts, and graphs." While you may have not noticed it, you may actually realize you took a pause to read and understand what I'm trying to highlight. Which is the purpose of the image.👍
14. Use Storytelling Techniques
Everyone loves to read case studies. They are much easier to relate and others can learn better from people's mistakes. It humanizes your content and makes it more relatable to readers.
Check out this video by TED-ED that fully grasps what is the technique needed for perfect storytelling.
Good writing techniques don't happen overnight. Fortunately, you have all the time needed on Medium to build a follower as you continue honing your craft.
At every call-to-action at the bottom, you can ask for feedback and tag others in your content itself to ask for opinions. It helps to build relationships with the community.
15. Be Authentic
Authenticity is highly valued on Medium. People want to follow someone who has a great deal of personal experience and someone who truly relates to them.
For myself, I only recommend books that I've read and found helpful.
With my photo, it helps to relate to the readers that I myself took the time to learn what this book has to offer before sharing it with someone else.
To connect with your followers better, the best trick is to share your unique perspective and experiences to connect with your audience on a deeper level.
16. Harness the Power of Medium Stats
Medium Stats provide valuable insights into how your articles are performing. Use this data to refine your content strategy.
While they are good reliable metrics for you to check out, you mustn't forget the importance of asking for feedback as well. That way, your readers are more likely to read all the way to the end.
This strategy helped me get from 10% read-through to 40% thanks to understanding what my readers are looking out for. It's somewhat like a keyword research process for a content writer.
17. Offer Value to Your Readers
Solve problems, answer questions, and provide actionable advice in your articles.
Writers often fail to notice what their client needs, instead, they choose to write something that they want.
If you would like to maximize your earnings and grow a strong follower who actually listens to your story, you need to be someone who has free valuable information upfront.
Once the value exchange is met, only then can you proceed to sell your services or product.
The easiest way you can do this is by sharing and proving to others why you are an expert in the field.
18. Experiment with Different Formats
Given a choice, would you eat fish and chips every day or eat different dishes every day? Probably you would choose to eat different dishes. The same goes for readers on Medium.
Readers would love to read a different aspect of your stories, that way, they can get to know you better and at the same time, get different insights and approaches to your thinking and expertise.
19. Join Writing Challenges
Medium often hosts writing challenges and contests. Participating can help you gain exposure and connect with other writers.
To be honest, I'm not great at winning writing challenges myself.
My forte lies with the technical aspects of financial and side hustle, being smart with vocabulary and grammar wasn't something I would focus on.
However, it has helps a certain group of more technical readers to appreciate my content better.
20. Share Personal Milestones
Celebrate your achievements on Medium, such as reaching 50 followers or hitting a certain number of claps. It shows your dedication and progress.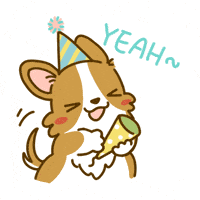 Sometimes, we may be so focused on writing content that we forget to appreciate the little achievements we had.
For myself, after my first 1,000 followers, I didn't follow up since anything more than that was simply a bonus.
I was wrong.
Showing your followers every milestone you achieve is a great way to show your followers the reason why they follow you and to others why they should be following you.
21. Leverage SEO Best Practices
Optimize your articles for search engines by using relevant keywords, meta descriptions, and alt text for images. This can increase your visibility on and off Medium.
While Medium technically isn't the best when it comes to SEO, it does get traffic from Google. And if your content is unique and refreshing, they are more likely to push out your content.
But don't expect thousands of readers to follow you right off the bat. SEO is a long-term gameplay that takes at least 6 ~ 12 months to actually see visible results.
If you would like to learn more about SEO, I highly recommend you check out our content writing blog showcasing what actually happens behind the scenes when it comes to SEO.
22. Offer Free Content
Consider offering free content, such as ebooks or guides, to your followers as a token of appreciation. Treat your followers like your biggest fan, and do your best to please them.
For myself, it was sharing an E-book story of how I started my freelance writing business and gradually moved on to doing my own newsletter business; HustleVenture.
If you would like to learn more about me or how to properly do this business using insight tips and tricks. Most importantly, the hidden tools and techniques to get followers and increase your income, you must check out this e-book written my me below.😎
Steps to be a Professional Content Writer [ E-Book ]
23. Collaborate with Influencers
With social media influence becoming a huge selling factor, learning how to collaborate with influencers is becoming an important factor for you on Medium.
Some writers or even readers don't even know you could be making money on Medium!
The power of having an influencer's endorsement or collaboration can significantly boost your credibility and follower count.
24. Share Personal Growth Journeys
Who doesn't like to hear a success story?
Struggles in life are perfectly okay to share. Vulnerability helps you to be more relatable with your followers. That way, you can better connect to your readers since you might have faced similar struggles.
Share your personal growth and learning experiences.
25. Celebrate Your Followers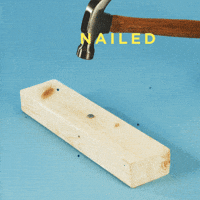 Acknowledge and celebrate your followers when you reach the 100-follower milestone. Express your gratitude for their support and engagement.
Art of Building Followers on Medium
The art of building a strong loyal follower on Medium is consistency. In the beginning, it is undeniable how hard it is to build a following on Medium. Starting from zero is probably a rough start but the momentum gets better every time.
Look at your account in months instead of weeks and days. That way, you can truly see exponential growth in your Medium business.
Hope that has helped you. If you would like to know more, feel free to comment down below.
FAQs
How long does it usually take to get 100 followers on Medium?
The time it takes to reach 100 followers on Medium can vary widely. Some writers achieve this goal within a few weeks, while others may take several months. It depends on factors like the quality of your content, engagement with your audience, and your niche.
Can I buy followers on Medium?
Buying followers is not a recommended strategy. While it may temporarily boost your follower count, these followers are often inactive and may harm your credibility. It's best to focus on organic growth through quality content and engagement.
What should I do if my follower count is not increasing?
If your follower count is stagnant, review your content strategy. Are you publishing consistently? Are you engaging with your audience? Are you writing about topics that resonate with your target audience? Adjust your approach based on these factors.
How important are claps on Medium?
Claps indicate reader engagement and appreciation for your work. While they are a positive sign, don't solely focus on claps. Building a loyal readership and receiving thoughtful comments are equally important for long-term success.
Can I republish content from my blog on Medium?
Yes, you can republish content from your blog on Medium. However, to maximize the platform's benefits, consider adding additional insights or updates to the Medium version to make it unique.