8% GST in 2023 and 9% in 2024. It's getting more expensive to live in Singapore😱
More than half of Singaporeans between the ages of 20 and 30 are working on a side hustle.
It seems these days having an additional income is becoming a widespread norm. With the internet, it can be easy to make money online. That's why knowing how to pick profitable side hustles could mean all the difference.
These days, it's pretty common to earn income solely through your mobile phone or laptop. Some writers like Kelly can even make $168,000 doing copywriting freelance on Fiverr. The possibility of earning a lucrative income depends on the type of side hustle.
I started out side hustling back in NS (National Service) where I wanted to build my networth and grow my influence. Back then, I had over 5 side hustles and amassed over $100,000 networth by 24.
Now in 2023 at 26 years old, I've learned to bring people together, sharing their side hustle business and opportunity here in this Hustle Venture newsletter. This platform has over 100,000 monthly visitors looking to find out more about personal finance and side hustle.
LD; DR: Top 30 Side Hustles for Singaporeans
So which side hustle should you pick?
At HustleVenture, we've curated a list of the 30 most popular side hustles that Singaporeans are actively pursuing alongside their main commitments to generate additional income.
PS. Here are some articles that we have written featuring some of these side hustlers:
If you are looking to earn extra money or simply find a side hustle that's right for you, do check out these top 30 side hustles. I will be ranking them to share which are in my opinion, the better ones currently in the market.
As you can see, the high-income side hustle is typically the one that requires more skills and experience to start. Don't worry, this article plans to share about what you can do and the steps needed to get there.
Content Creator
Content creators! Ah, the unsung heroes of the digital world. They are the imaginative minds, the innovative thinkers, and the talented artists who are constantly feeding our voracious appetite for new and interesting content every single day.
They are individuals or teams responsible for producing a wide range of content that we consume across various platforms such as social media, blogs, podcasts, videos, and more.
They're the lifeblood of the internet, without which our virtual world would be devoid of color, life, and dynamism.
In this digital age, content is king. It's the driving force behind our online interactions and experiences.
Whether it's an informative blog post, an entertaining video, an inspiring podcast, or a captivating social media post, content plays a pivotal role in engaging audiences, communicating messages, and creating a powerful online presence.
Personal Trainer
Being a personal trainer offers a unique blend of making a difference in people's lives, promoting health and wellness, and engaging in a field you're passionate about.
While it may require dedication and continuous learning, the rewards can be both personal and professional, making it a worthwhile and fulfilling career choice.
The flexible schedule allows for:
good work-life balance
The opportunity to share your passion for fitness is both fulfilling and inspiring
Working in varied environments, from gyms to online platforms, keeps the job interesting.
Continuous learning is inherent, keeping you updated on the latest trends. Building strong client relationships and witnessing their progress contributes to personal growth and job satisfaction.
In essence, it's a unique blend of making a positive difference, pursuing your passion, and reaping personal and professional rewards.
Selling Products/Services
Got an idea that you think would sell well? Or how about a service that people would love to have?
Product and service selling is still the age-old way of making money. The trick to being successful in it is understanding how to fit into the market that requires such a demand.
Selling Services
As the digital world develops, there is an increasing need for digital marketing, and our younger generation is starting to build a business around it.
Most companies spend around 10%-14% of their total company budget on marketing. They understand that the next generation is more likely to make purchase decisions online and are more likely to view their products from there.
Selling Products
Well, if online service business is not your cup of tea. Maybe on-the-ground product selling could be something you are really passionate about. For example, cooking for others can be a great business, especially in Singapore where everyone is so busy these days.
In Singapore, baked goods including pies, bread rolls, and pastries are widely available, and some homeowners even sell these delicious goodies on the side.
Although these companies are small, they have the potential to expand as their products get greater recognition.
If you are interested in baking as a side hustle, you can simply register under ACRA to start your business.
Freelancing through Freelancing Platforms
Now of course, if you are starting a side hustle, the best way for you to start with no little to no experience is by trying out freelancing on a freelancing platform.
Where to Start?
Freelancing platforms like Fiverr, Upwork, and Quest offer a plethora of advantages for freelancers and clients alike. These platforms have revolutionized the way individuals work and hire professionals by providing a global reach, enabling connections between people from diverse cultures and backgrounds.
Freelancers enjoy unprecedented flexibility, setting their own schedules and choosing projects aligned with their expertise. The platforms also provide a secure payment system, portfolio-building opportunities, and review systems that enhance credibility.
With streamlined communication tools and project management features, collaboration becomes seamless. Freelancing platforms not only facilitate networking but also grant access to specialized talent, benefiting clients seeking niche skills.
Online Reseller
Interested in doing e-commerce, or simply love the idea of thrift shopping just for quick gains?
Online resellers have been a popular way of making additional income for students and buyers who love online shopping.
As an online reseller, the job is to find undervalued assets to buy and sell later at a higher price. If you would like to learn the art of thrift shopping, here are 20 tips to find hidden treasure in thrift shopping.
Take Online Survey
While the earnings from online surveys may only be a few dollars, but for the little amount of effort needed to get started and work, it's definitely a great way to make some side income.
While many online surveys promise high returns, many of them have high requirements that barely anyone is actually able to commit to. That's why over the last few years, there has only been just one reliable way of earning income from an online survey.
That's Google Opinion Reward.
This mobile app developed by Google allows users to earn small amounts of Google Play Store credit in exchange for participating in surveys and providing their opinions on various topics.
You can earn anywhere from $0.10 up to $1.20 per survey. While the frequency of surveys coming in heavily depends on advertisers, this income is by far the most passive way of making income through your phone.
Consultant
Well, this is not for everyone.
Think you have mastered a skill or know something that people are willing to pay you for?
Starting a consultation business requires dedication, hard work, and a commitment to delivering value to your clients. Success often comes from a combination of expertise, marketing efforts, and exceptional client service.
If you would like to learn more about starting a consultation business to help others, here is a step-by-step guide to building and marketing the business.
Babysitting

Babysitting is a highly flexible and rewarding side hustle that provides extra income while allowing you to balance it with other commitments.
With low startup costs(usually paid by the other party) and a minimal barrier to entry (some level of time commitment and experience), it offers the chance to develop valuable skills like communication and problem-solving, as well as a sense of responsibility and personal connection.
Babysitting can be quite a profitable side hustle with prices ranging from $10 to $30 per hour.
If you would like to check out where to sign up and try out as a babysitter, do check out the business; Babysit.
Pet Sitting Service
Pet sitting is probably the most entertaining side hustle where you get to play and earn at the same time!
The job requires someone who has experience and skills in handling dogs of all sizes.
Starting a pet-sitting service could be the perfect way to earn extra income while spending time with adorable pets.
There are plenty of pet care online services for you depending on your skill level:
You can earn anywhere from $8 up to $40 per hour. If you would like to try out this side hustle. Do sign up for PetBacker with the link down below.
Videography/ Photography
Got a camera or love to take video/photos?
With online marketing becoming a big part of our digital media life. Photographers and videographers can learn to take this opportunity to earn some side income.
There are plenty of job opportunities for such a skill. You can:
Take wedding shot
Create Youtube videos
Create highly interactive short reels
Food pic/videos for commercial
Sport shoot
Studio shoot
Career photo
Don; a videographer in Singapore makes over $40,000 a year doing videography as a side hustle simply finding clients through Carousell. The greatest benefit he says about this side hustle is the opportunity to meet a wide array of clientele to work with.
Who knows, they might want to even hire you full-time!😎
Livestream Influencer
Ahhh… She's an influencer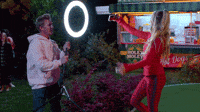 Influencers matter to businesses because they bring credibility and trust to product endorsements, reaching specific audiences effectively.
Through their engaging content, influencers create connections and emotional ties, helping brands tell their stories. Their recommendations act as social proof, driving sales and word-of-mouth referrals. Collaborations with influencers boost brand awareness, adapt to trends, and offer cost-effective marketing.
Their expertise in niche markets, along with global reach, makes influencer partnerships invaluable for expanding businesses' online presence and customer base.
Who can be a part of it?
Anyone with a passion, expertise, or engaging content can be a part of influencer marketing.
From lifestyle enthusiasts and gamers to beauty experts and tech reviewers, individuals who can build a dedicated following around a specific interest or topic are potential influencers. It's about connecting with an audience and sharing authentic experiences, knowledge, or entertainment.
For example, you can share why you love playing MapleStory 2 and even make money from it. People would definitely be interested and would like to hear more about your opinion.
Vending Machine
Here at HustleVenture, we cover the vending machine side hustle intensively because we know it works and it's a potential business opportunity for the long term.
Singaporeans are hectic and always looking for the fastest solutions. Depending on your vending machine location, you can earn anywhere between $200 to $7,000 per month for just one of it.
In some ways, a vending machine business can be a great passive income once you are able to understand the business side of things.
If you would like to learn more about starting your own vending machine business, check out some of our articles link below:
Ride-hailing Driver
Sometimes driving can be a great form of relaxation and people do love to drive around Singapore.
Whether you're looking to supplement your primary job or earn some money during your free time, becoming a ride-hailing driver can be a great option. And it always seems like the ride-hailing business is always in demand since not many people are willing to travel long distances to make money.
Food Delivery Rider
Food delivery rider roles have gained significant popularity as side hustles in Singapore due to a combination of factors that make this gig attractive to a wide range of individuals.
Food delivery platforms in Singapore offer flexible working hours, allowing individuals to choose when they want to work.
This flexibility is particularly appealing to those who have other commitments, such as a full-time job, studies, or family responsibilities.
Becoming a food delivery rider is relatively easy and quick. The sign-up process is usually straightforward, and the requirements, such as having a motorcycle or bicycle, are attainable for many individuals. You may even consider walking to deliver food, although the earning won't be as great.
Selling Recipes
Food holds a special place in Singaporean culture. People often love trying new dishes and experimenting in their own kitchens. Selling recipes can tap into this cultural aspect and cater to individuals who are passionate about cooking.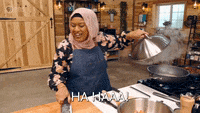 A unique side hustle that has been appearing quite a bit recently on Instagram and Pinterest is selling homemade recipes.
Singapore is known for its rich culinary scene, with influences from various cultures such as Chinese, Malay, Indian, and Western.
People all around the world would like to know the recipes we have here in Singapore. If you are someone with such experience, creating and selling your own cookbook online is great side hustle.
Stock/Option/Crypto Trading
It has never been a better time to be an investor or trader.
In the past, investing trading was considered to be for Wall Street investors or the upper class. However, thanks to investment apps, everyday people can start investing in their favorite stocks (P.S. Not financial advice).
Trading stocks can be a lucrative side hustle due to its potential for significant returns. With relatively low barriers to entry and the availability of online platforms, individuals can access a variety of markets and investment opportunities.
Engaging in stock trading allows for flexibility in terms of time commitment, enabling individuals to capitalize on market fluctuations even with a full-time job. Additionally, the accessibility of educational resources empowers traders to develop their skills and strategies.
While risks are inherent, proper risk management and diligent research can mitigate potential downsides, making stock trading an attractive option for those seeking an additional income stream with the potential for substantial profits.
---
If you would like to learn more about trading stocks or anything related to investing. Check out these articles below:
Selling Stock Photos
Do you know that you can sell photos that you have taken?
You can sell stock photos on various online platforms specifically designed for this purpose. Some popular options include Shutterstock, Adobe Stock (formerly Fotolia), Getty Images, iStock, Alamy, and Dreamstime.
These platforms provide a marketplace where photographers and content creators can upload their images for potential buyers to license and use for various purposes, such as websites, marketing materials, and more.
Keep in mind that each platform may have its own submission and quality requirements, pricing models, and royalty percentages, so it's advisable to research and choose the platform that best aligns with your preferences and goals.
The great thing about this side hustle is that once you have published a good amount of images for others to use. There is a good potential to make passive income through these stock images and even video gifs.
SaaS Service
SaaS, or Software as a Service, refers to a cloud computing model where software applications are provided to users over the internet on a subscription basis.
As a side hustle, offering a SaaS service can be a great opportunity to generate additional income. Creating and offering a specialized software solution to address a specific need or problem can attract a niche market of users willing to pay for your service.
The subscription-based revenue model provides a steady stream of income, and the scalability of SaaS allows you to grow your customer base without the constraints of physical products.
With the right technical skills and a solid marketing strategy, you can develop, launch, and manage your SaaS service remotely, making it a flexible and potentially profitable side venture.
Handmade Products
Many individuals are drawn to creating and selling handmade products as a side hustle due to the unique blend of passion, creativity, and entrepreneurship it offers.
Crafting handmade items allows for a personal and artistic outlet, enabling people to express their creativity and produce one-of-a-kind pieces. This process can be deeply satisfying and provide a sense of accomplishment.
Selling these products as a side hustle not only offers a chance to share their creations with a wider audience but also provides a way to monetize their hobbies and skills.
Just look at these Pokemon keyboards!
Handmade products often carry a sense of authenticity and individuality that resonates with consumers seeking alternatives to mass-produced goods.
So if you enjoy getting your hands dirty to try out new stuff, making handmade products can be a great way to make additional income!
Web Designer
Web designing has been a popular business over the last few years. With more businesses looking to get more exposure online,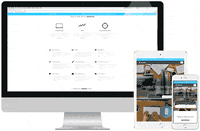 The perks of web designing are that it can be done remotely, making it a flexible option that can easily complement a full-time job or other commitments.
This flexibility allows you to manage your time effectively and take on projects at your own pace.
Additionally, the barrier to entry is relatively low, with a plethora of online resources and courses available for learning web design skills. As you refine your abilities and build a portfolio, you can attract clients and gradually increase your rates. The variety of projects, from small businesses to personal blogs, provides both creative satisfaction and a chance to diversify your skillset.
Ultimately, web designing as a side hustle can offer a combination of extra income, creative expression, and career growth potential, making it a valuable pursuit for those with a knack for design and technology.
E-Commerce Business
I hate to say it, but the e-commerce business has always been doing really well.
Despite what others may say, an e-commerce business will remain relevant for quite some time thanks to the demand for online marketing. The online retail market is growing rapidly, offering a vast customer base and ample opportunities for growth.
With an e-commerce business, you can reach customers beyond your local area, potentially increasing your sales potential. For any business person, this means more income from various sources.
Also, the flexibility of managing an online store allows you to work on your business at your own pace, fitting around your primary job or other commitments.
This flexibility also extends to the ability to run your business from anywhere, as long as you have an internet connection.
Moreover, the overhead costs of an e-commerce business are often lower than those of a brick-and-mortar store, enabling you to start with minimal investment. E-commerce platforms and tools are readily available, making it easier to set up and manage your store even with limited technical expertise.
Print on Demand
Imagine a world where your creativity knows no bounds and your entrepreneurial dreams take flight with minimal risk. That's the realm of print-on-demand, a remarkable side hustle waiting to be embraced.
Print on demand (POD) has emerged as an excellent side hustle due to its low initial investment and elimination of inventory management.
This model offers a wide array of customizable products, granting the creative freedom to design unique items that stand out. It can be really hard to start from scratch, but once the USP (unique selling point) gets well received by people. That's where your business can potentially take off.
The scalability of POD ensures seamless growth without production concerns, and its risk mitigation factor, producing only upon order, reduces financial risks. As products gain traction, the potential for passive income increases.
While technical skills are minimal due to user-friendly platforms, successful implementation necessitates effective marketing, understanding of the target market, and appealing design creation.
Tutoring
Tutoring has emerged as a popular and rewarding side gig, offering a flexible way to earn extra income while sharing your knowledge.
Well, this is Singapore.😅 Parents are willing to pay for the best when it comes to education for their kids.
According to Jobstreets. The average monthly salary for Tutor jobs in Singapore ranges from $3,200 to $3,600 and the part-time tutor can make $20 per hour.
So if you are someone who loves to teach others, being a tutor might not be such a bad idea!
Translator
Singapore's multicultural environment and diverse population create a high demand for translation services, making this side hustle particularly lucrative. The country's status as a global business hub also drives the need for effective communication across languages.
Social Media Manager
Engaging in social media management as a side hustle in Singapore presents an exciting and lucrative opportunity. Singapore's vibrant digital landscape, where businesses are increasingly recognizing the importance of a strong online presence, makes social media management an in-demand skill.
As a social media manager, you'll play a pivotal role in helping companies:
build their brand awareness
engage with their audience
Drive growth through various platforms
Increase sales and transactions
There are many platforms out there looking for social media managers such as Upwork, Fiverr, Freelancer, and LinkedIn. If you are interested in being a social media manager, here are some other articles for you to look into.
Digital Marketing
Digital marketing serves as an excellent side hustle due to its versatile and high-demand nature. With businesses increasingly relying on online platforms to reach their target audience, individuals can tap into their creativity and strategic thinking to offer services such as social media management, content creation, SEO optimization, and paid advertising.
The flexibility of digital marketing allows for remote work and adaptable schedules, making it accessible to various lifestyles. Moreover, the potential to generate substantial income grows as one hones their skills and builds a client base.
Whether as a complement to a full-time job or a standalone endeavor, digital marketing offers a dynamic way to leverage the power of the digital landscape and turn it into a profitable side venture.
Testing for Website and app
Engaging in website and app testing as a side hustle presents a lucrative opportunity fueled by the continuous growth of digital platforms. As companies strive for seamless user experiences, skilled testers are in high demand to identify glitches, user interface issues, and functionality problems.
This side hustle requires minimal investment as testers use their own devices and internet connections. The flexibility to choose testing assignments according to one's availability makes it suitable for various schedules.
Platforms like UserTesting, TryMyUI, and Testbirds offer opportunities to earn extra income by providing valuable feedback on websites and apps, making website and app testing an accessible and rewarding side gig.
Affiliate Marketing
Engaging in affiliate marketing as a side hustle offers a compelling opportunity to earn passive income by promoting products or services through personalized referral links.
With minimal upfront costs and the potential to reach a global audience, individuals can leverage their online presence, such as blogs, social media, or YouTube, to showcase products they genuinely believe in. As every successful sale through their referral link earns a commission, affiliate marketing rewards effort and strategic promotion.
Platforms like Amazon Associates, ShareASale, and ClickBank offer a wide range of products and services to promote, making affiliate marketing accessible and potentially profitable side hustle.
Content Writing
Engaging in content writing as a side hustle presents a lucrative avenue for individuals with a knack for crafting compelling narratives.
This versatile gig offers flexibility in terms of topic and style, allowing writers to tap into their passions and expertise. With the increasing demand for online content across blogs, websites, and social media, skilled writers have the opportunity to earn income while honing their skills.
Content writing requires minimal upfront investment and can be seamlessly integrated into existing routines. Websites like Upwork, Freelancer, and Fiverr provide platforms to connect with clients seeking quality content, making content writing an accessible and rewarding side hustle for those with a way with words.
Search Engine Optimization Services
This is what HustleVenture is working on!
Offering search engine optimization (SEO) services as a side hustle is a highly promising venture due to the increasing emphasis on online visibility.
Businesses are constantly seeking ways to improve their search engine rankings and reach their target audience effectively.
With the potential to enhance a company's online presence, individuals with expertise in SEO can provide valuable solutions to boost website traffic and conversions.
This side hustle offers flexibility in terms of working hours and can be managed remotely. There are many platforms to offer your SEO services, making it an accessible and potentially profitable side gig for those skilled in optimizing digital content for search engines.
Which Side Hustle should Singaporeans Pick?
Now that you know the 30 different side hustles, the question is, which one should I pick?
The best and tried-out test is to try everything out. Have a feel of what you like and don't enjoy. Not all side hustles are enjoyable or highly profitable, that's why knowing your strengths and weaknesses can lean you towards one profession.
What Side Hustle Did I Pick
For myself, it was starting an SEO consultation business which I have been doing for the past 2 years already. I enjoy writing and working from a computer. The idea of working anywhere and anytime seems like the kind of job I would enjoy working forever.
I love this quote that resonated with me when I first started out my side hustle:
Do what you don't mind doing for free and you will truly enjoy what you do.
I enjoy doing my side hustle simply because I am able to help businesses and individuals stand out online.
If you are looking to build a business branding or need help marketing, feel free to Whatsapp me by clicking on the button below.
How can I Start a Side Hustle?
To start a side hustle, figure out what you're good at or enjoy doing, plan how to offer it to others, and then take action by promoting and providing your service or product.
Can you make Passive Income through Side Hustling?
Yes, it's possible to generate passive income through side hustles. Passive income involves earning money with minimal ongoing effort after the initial work is done.
Examples include investing in stocks or real estate, creating and selling digital products, building a successful blog with affiliate marketing, or renting out property.
Keep in mind that while passive income can provide financial freedom over time, it often requires significant upfront work and ongoing maintenance to establish.
What is the #1 side hustle?
There isn't a one-size-fits-all answer to the "#1" side hustle, as the best option depends on your skills, interests, and goals.
Popular side hustles include freelancing, tutoring, selling products online, driving for ride-sharing services, and offering consulting services.
The key is to choose a side hustle that aligns with your strengths and offers a viable market demand.
How can I make $3000 a month as a side hustle?
Earning $3000 a month through a side hustle requires commitment and strategy.
Consider combining multiple approaches: freelancing in your area of expertise, selling handmade crafts or digital products online, offering consulting or coaching services, or driving for a ride-sharing service.
Calculate your pricing based on your desired monthly income, the time you can dedicate, and the value you provide to clients.
What is the easiest and most profitable side hustle?
The "easiest" and "most profitable" side hustle varies for each individual and their unique skills. Freelancing, such as graphic design, writing, or programming, is often seen as a profitable option.
Online businesses like dropshipping or affiliate marketing can also yield profits, but they may require more upfront research and setup. Ultimately, success depends on your dedication, effort, and the value you offer.
Which Are the Easiest Side Hustles?
The easiest side hustles can include tasks that require minimal skills and can be done quickly, like participating in online surveys, pet sitting, or delivering groceries.
However, these might not be the most profitable options. While they're accessible, keep in mind that more lucrative side hustles might involve developing specific skills or providing specialized services.